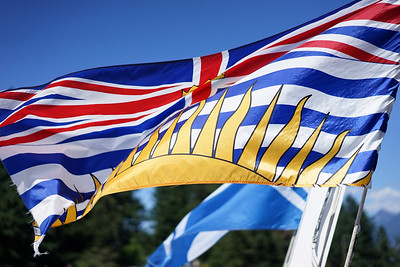 British Columbia has seen a growing interest in propane as a versatile and eco-friendly fuel source for various applications, ranging from home heating to outdoor cooking and even as an alternative vehicle fuel. As the popularity of propane continues to rise, so does the need for cost-effective and reliable propane refills. This practical guide will provide essential information about propane refills in British Columbia, highlighting the costs and offering valuable tips on how to save money while ensuring a seamless and efficient experience.
While propane offers numerous benefits as a clean and efficient energy source, understanding the costs associated with refilling your propane tank and finding ways to save money is crucial for budget-conscious consumers. By staying informed about the factors influencing propane refill costs in British Columbia and adopting smart strategies to reduce expenses, you can enjoy the advantages of propane while keeping your costs in check.
Propane Tank Sizes and Refill Cost
Propane tanks come in various sizes, typically measured in pounds (lbs) or gallons. Some common propane tank sizes include:
5 lb: Portable and lightweight, ideal for small grills, portable heaters, or camping stoves.
20 lb: The most common residential size, often used for BBQ grills and patio heaters.
30 lb: Commonly used for RVs, trailers, and temporary heating solutions.
100 lb: Used for larger residential applications, such as home heating and commercial purposes.
Comparison of Refill Costs for Various Tank Sizes
To help you compare propane refill costs for various tank sizes, we've compiled a list of average prices based on the most common propane tank sizes. Keep in mind that these prices are approximate and can change depending on factors such as location, time of year, and propane demand.
20 lb tank (approximately 4.7 gallons of propane)
Average cost: $15-$25 per refill
Cost per gallon: $3.19-$5.32
30 lb tank (approximately 7.1 gallons of propane)
Average cost: $20-$35 per refill
Cost per gallon: $2.82-$4.93
40 lb tank (approximately 9.4 gallons of propane)
Average cost: $25-$45 per refill
Cost per gallon: $2.66-$4.79
100 lb tank (approximately 23.6 gallons of propane)
Average cost: $60-$110 per refill
Cost per gallon: $2.54-$4.66
As the tank size increases, you'll typically notice a lower cost per gallon, which can result in savings over time. If you use propane regularly, it may be more cost-effective to invest in a larger tank to take advantage of these savings. However, it's crucial to consider the space you have available for storage and your propane usage when selecting the right tank size.
Remember that these are average costs and can vary greatly depending on factors such as location, seasonal demand, and the specific propane supplier. It's always a good idea to call around to local suppliers to get the most accurate and up-to-date pricing for your area.
How to Save Money
When refilling your propane tank in British Columbia, there are several strategies you can use to save money and reduce your overall expenses:
Shop around: Don't be afraid to compare prices at different propane refill stations in your area. By calling or visiting multiple retailers, you can identify the most competitive prices and potentially save on your propane refill costs.

Refill during off-peak seasons: Propane prices can fluctuate based on seasonal demand, with prices typically being higher during colder months when heating needs are at their peak. By refilling your propane tank during off-peak seasons, you may be able to take advantage of lower prices.

Refill larger tanks: Larger propane tanks often have a lower cost per pound of propane compared to smaller tanks. If possible, consider refilling a larger tank to take advantage of potential cost savings.
Monitor global oil and gas prices: Since propane prices are influenced by fluctuations in the global oil and gas market, keeping an eye on these trends can help you anticipate price changes and plan your refills accordingly.

Take advantage of promotions and discounts: Some propane refill stations may offer special promotions or discounts for regular customers, bulk purchases, or during specific times of the year. Keep an eye out for these deals and take advantage of them when possible.

Consider a propane refill subscription service: Some propane suppliers offer subscription services, allowing you to schedule regular refills at a set price. This can help you budget your propane expenses and avoid price fluctuations.

Maintain your propane tank and appliances: Regular maintenance of your propane tank and appliances can help ensure they are running efficiently, reducing the amount of propane you need to use and ultimately saving you money.

Invest in energy-efficient propane appliances: If you use propane for home heating, cooking, or other applications, investing in energy-efficient appliances can help you save money in the long run by reducing the amount of propane you need to use.
By following these money-saving strategies, you can effectively reduce your propane refill costs in British Columbia and make the most of this versatile and eco-friendly fuel source.
Finding Refill Stations in British Columbia
You can find propane refill stations at various types of retailers. Here are some suggestions for locating propane refill stations in the province:
Gas stations: Some popular gas station chains that may offer propane refills include Chevron, Shell, and Esso. Look for stations that advertise propane services, as not all locations will provide this option.

Hardware stores: Many hardware stores, such as Home Depot, Canadian Tire, and RONA, offer propane tank refills as part of their services. You can usually find refill stations in their outdoor or garden sections.

Propane suppliers: Specialized propane suppliers like Superior Propane, Canwest Propane, and Stargas often have a more extensive selection of tank sizes and services. These suppliers may also provide home delivery or bulk pricing options.
Propane Depot
3390 Lake City Way, Burnaby, BC V5A 3A6
Toll-Free: 1-877-238-1279
1940 Main St, Vancouver, BC V5T 3B9
604-872-0800
Petro Canada
11 Kispiox Valley Rd, Hazelton
(250) 842-5567
Hwy. 16 And 37, Kitwanga
(250) 849-5793
PO Box 59 – 15652 Hwy 37, Meziadin Junction
(250) 636-9286
Peninsula Co-op,
1-2132 Keating X Rd. Saanichton, BC V8M 2A6
699 Aspen Rd, Comox, BC V9M 4H6,
6739 West Saanich Road, Brentwood Bay, BC V8M 1J5
4889 Island Highway, Courtenay, BC V9N 5Y2
281 Trans-Canada Hwy, Duncan, BC V9L 3R1
Super Save Gas
19415 Langley Bypass, Surrey, BC V3S 6k1
604-533-5815
5608 Kingsway, Burnaby, BC V5M 2G5
604-431-0441
1151 Trans Canada Hwy, Savona, BC V0K 2J0
250-373-2433
4415 27th St., Vernon, BC V1T 4Y5
250-549-2282
3603 32nd St., Vernon, BC V1T 5N5
250-542-9845
Ready Propane
23 – 1343 Alberni Highway, Parksville, BC
Phone: 250-248-3687
Viper Fuels
3127 Henry Road, Chemainus, B.C. V0R 1K4
250-246-1838
Columbia Fuels
1 Dean Avenue, Bella Coola, BC V0T 1C0
1525 – 16 Avenue, Campbell River, BC V9W 8E4
7809 Mays Rd, Duncan, BC V9L 6A8
44025 Yale Road West, Chilliwack, BC V2R 3Z9
7408 Highway 101, Powell River, BC V8A 0R1
1-877-500-4328
Canadian Tire
5100 Highway 16 West, Terrace, British Columbia, V8G 5S5
250-635-7178
221 Hwy 16, PO Box 669, Smithers, British Columbia, V0J 2N0
250-847-3117
5008 Domano Blvd., Prince George, British Columbia, V2N 4V8
250-964-8258
To find propane refill stations near you, try using online tools and maps, such as Google Maps, by searching for "propane refill near me" or "propane refill stations in British Columbia." You can also visit the websites of the retailers mentioned above to find store locations with propane services.
Remember to call ahead to confirm propane refill services and hours of operation, as they can vary between locations.
Factors Affecting Propane Refill Cost in the Region
Several factors influence the cost of propane refills, including:
Seasonal demand: The demand for propane often peaks during colder months when it is used for home heating, leading to higher prices. In contrast, prices may decrease in warmer months when the demand is lower.

Global oil and gas prices: As propane is a byproduct of natural gas processing and crude oil refining, its price can be influenced by fluctuations in the global oil and gas market. When crude oil and natural gas prices rise, propane prices may also increase.

Local competition: Propane refill prices may vary depending on the number of retailers in a specific region. A higher concentration of propane retailers can lead to increased competition, potentially resulting in lower prices for consumers.

Transportation costs: The cost of transporting propane to remote locations or areas with limited infrastructure can significantly impact propane refill prices. Retailers in these areas may have to charge higher prices to cover the additional transportation expenses.
By understanding these factors, you can better anticipate changes in propane refill costs in British Columbia and make more informed decisions when it comes to selecting a propane provider.
Tips for Choosing the Best Propane Refill Service
When selecting a propane refill service in British Columbia or anywhere else, consider the following tips to help you find the best service provider:
Compare prices: Call or visit multiple retailers to compare prices and find the best deal. Remember that the lowest price isn't always the best option if it means sacrificing quality or convenience.

Check online reviews: Look for reviews from other customers on websites such as Google, Yelp, or social media to assess the quality of service and overall customer satisfaction. This can help you avoid poor experiences and identify reputable providers.

Convenience: Consider the location and hours of operation of the propane refill station. A station closer to home or work may save you time and travel costs, especially if you need refills frequently. Also, make sure their hours of operation align with your schedule.

Additional services: Some retailers offer additional services like tank inspections, repairs, or exchange programs, which can be valuable for maintaining your propane system. These services may also save you time and money in the long run.

Tank sizes and availability: Ensure the retailer offers refills for your specific tank size. Some locations may not accommodate larger tanks or may occasionally run out of propane, so it's essential to confirm they can meet your needs.

Customer service: Good customer service is vital for a positive experience. Look for providers that are friendly, knowledgeable, and willing to answer questions or address concerns.
By considering these factors, you can find the best propane refill service that meets your needs and provides a positive experience. Don't be afraid to ask questions or seek recommendations from friends, family, or coworkers to help you find a reliable provider.
Benefits and Drawbacks of Tank Exchange vs. Refill
When it comes to propane tanks, there are two primary options for keeping your tank full: tank exchange and tank refill. Both options have their benefits and drawbacks, depending on your specific needs and preferences.
Tank Exchange:
Pros:
Convenience: Tank exchange services are often found at many local retailers, making it easy to swap out an empty tank for a full one while running errands.

Speed: Exchanging a tank is typically faster than waiting for a refill, as you can simply swap your empty tank for a full one and be on your way.

Inspection and maintenance: Tanks in exchange programs are usually inspected and maintained by the provider, ensuring they meet safety standards.
Cons:
Cost: Tank exchanges often have a higher cost per pound of propane compared to refills, which can add up over time.

Tank condition: You may have less control over the tank's condition when exchanging, as you are trading in your tank for another that may have experienced varying levels of wear and tear.

Tank compatibility: Some exchange services may not offer specific tank sizes or types, limiting your options.
Tank Refill:
Pros:
Cost: Refilling a propane tank is often cheaper per pound than exchanging, which can result in cost savings over time.

Tank maintenance: By refilling your own tank, you have control over its condition and can ensure proper maintenance and inspection.

Eco-friendliness: Refilling a tank can be more environmentally friendly, as it reduces the number of tanks in circulation and the energy needed to transport them.
Cons:
Time: Refilling a tank can take longer than exchanging, as you must wait for the tank to be filled, which can be inconvenient if you're in a hurry.

Availability: Refill stations may be less prevalent than exchange services, requiring more effort to locate a convenient location.

Wait times: Depending on the refill station's popularity, there may be wait times to have your tank refilled, especially during peak seasons.
Ultimately, the choice between tank exchange and refill depends on your personal preferences, priorities, and usage patterns. By weighing the pros and cons of each option, you can make an informed decision that best suits your needs.
Selecting the Right Option for Your Needs
When selecting the right option for your propane needs, it is essential to weigh the pros and cons of propane tank refills and exchanges. Here are some points to consider when making your decision:
Convenience: Propane tank exchanges are typically faster and more convenient than refills, as you simply swap your empty tank for a full one without waiting. If you value a quick and easy process, an exchange may be the right option for you.

Speed: Tank exchanges offer instant access to a full propane tank, whereas refills may require you to wait in line or schedule an appointment, depending on the retailer.

Cost savings: Refilling your propane tank can often be more cost-effective than an exchange, as you typically pay a lower price per pound of propane. If you want to maximize savings, refilling your tank might be a better choice.

Tank condition control: By refilling your tank, you can maintain and inspect it regularly, ensuring that it is in good condition. With a tank exchange, you may not have the same control over the tank's condition since you receive a different tank each time.

Environmental impact: Refilling your propane tank may be more environmentally friendly, as it reduces the number of tanks that need to be manufactured and transported.

Availability: Consider the availability of propane refill stations and exchange locations near you. The proximity and accessibility of these services can impact your decision, depending on your needs and location.
Ultimately, the right option for your needs will depend on your priorities and circumstances. By considering these factors, you can make a more informed decision about whether a propane tank refill or exchange is the best choice for your situation.
Importance of Regular Tank Inspection
Regular propane tank inspections are essential for several reasons:
Safety: Propane is a highly flammable gas, and leaks can pose a significant risk of fire or explosion. Regular inspections help identify leaks or other issues that could compromise the safety of your home or business.

Preventative maintenance: Inspecting your tank regularly allows you to identify signs of wear, corrosion, or damage. Catching these issues early allows for timely repairs or replacements, reducing the risk of more significant problems down the line.

Compliance with regulations: Depending on your jurisdiction, there may be regulations and codes governing the use and maintenance of propane tanks. Regular inspections can help ensure your tank remains compliant with local laws and regulations.

Prolonging tank life: By addressing any issues during regular inspections, you can prolong the life of your propane tank, potentially saving money on costly replacements.

Efficiency: A well-maintained propane tank will function more efficiently, ensuring that you get the most out of your propane supply. Regular inspections can identify problems that may impact the tank's performance, such as faulty valves or regulators.

Environmental protection: Propane leaks can be harmful to the environment. Regular inspections help prevent leaks and protect the surrounding environment from potential contamination.
To maintain your propane tank's safety and efficiency, schedule regular inspections with a qualified professional. They will check for signs of wear, damage, or corrosion and ensure that all components, including valves, regulators, and hoses, are in good working order. By investing in regular tank inspections, you can enjoy peace of mind and prevent costly issues down the road.
Signs of Potential Propane Tank Issues
It's essential to be aware of potential issues with your propane tank to address them before they become more severe. Here are some signs to watch out for:
Rust or corrosion: This can weaken the tank's structure and increase the risk of leaks. Inspect your tank regularly for signs of rust or corrosion and address them promptly.

Damaged valves or connections: Damaged or worn components may cause leaks or impede the proper flow of propane. Check valves, regulators, and hoses regularly for signs of wear or damage.

Propane smell: A strong odor of propane may indicate a leak. If you suspect a leak, turn off the gas supply, leave the area, and call a professional immediately.

Irregular appliance performance: If your propane appliances are not functioning correctly, it could be due to issues with the tank or propane supply. Inconsistent heat or flame, difficulty lighting, or appliances shutting off unexpectedly can indicate a problem.

Hissing or whistling noises: If you hear an unusual hissing or whistling sound near your tank or propane lines, it could indicate a leak or pressure issue. Contact a professional to investigate and resolve the problem.

Pooling liquid or frost: If you notice pooling liquid or frost around the tank, connections, or lines, it could be a sign of a leak or other issue. Contact a professional to assess the situation.

Overdue tank inspections or maintenance: Regular inspections and maintenance are crucial to ensure the safety and efficiency of your propane tank. If your tank is overdue for a checkup, schedule an appointment with a qualified professional as soon as possible.
By staying vigilant for these signs and addressing any issues promptly, you can help ensure the safety and efficiency of your propane tank. Always consult a qualified professional to handle repairs or maintenance on your propane system.
Conclusion
Propane is an eco-friendly, versatile, and efficient fuel source that has become increasingly popular in British Columbia. By staying informed about propane tank refills, including costs, finding refill stations, and safety tips, residents can make the most of this environmentally conscious fuel option. Whether you're using propane for residential heating, outdoor cooking, or as an alternative vehicle fuel, understanding your options for tank refills and exchanges is essential for a seamless experience.
As the province continues to prioritize sustainable and clean energy solutions, the use of propane will undoubtedly play a significant role in reducing greenhouse gas emissions and promoting a greener future for British Columbia. By following the guidelines and tips in this comprehensive guide, you can confidently utilize propane as a cleaner and more efficient energy source in your everyday life.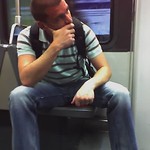 Mike is an experienced propane technician with over 15 years of professional experience in the field. He has dedicated his career to helping customers with their propane needs, from installation to maintenance and repair. Together with Jeremy, he co-founded this website to provide useful information and guidance to customers seeking reliable propane services.