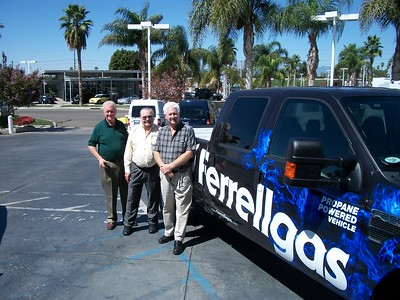 When it comes to meeting your propane needs, selecting the right provider is crucial for ensuring a reliable, safe, and cost-effective experience. Ferrellgas stands out as a leading choice in the industry, thanks to its commitment to exceptional customer service, flexible delivery options, and comprehensive solutions for both residential and commercial customers. With a nationwide presence and a proven track record, the company consistently delivers on its promise of quality, convenience, and peace of mind.
In this article, we will explore the top benefits of choosing Ferrellgas for your propane needs, highlighting why so many customers trust them as their go-to propane provider.
How Much Does Propane Cost
The price per gallon ranges between $3-$3.30. Propane prices can vary based on various factors, such as the time of the year, your location, and market conditions.
To find out the current price of propane, it's best to contact your local office or visit their website. You can also call their customer service at 1-888-337-7355 for more information on pricing and delivery options.
Keep in mind that joining the Ferrell Platinum Plus program may provide you with additional pricing benefits, such as price protection options or special offers. It's essential to explore these options when considering this supplier for your propane needs.
Convenience of the Company's Propane Delivery
The convenience of propane delivery service can be evaluated based on several factors:
Wide Coverage: this supplier operates in all 50 states in the United States, making it accessible to most customers regardless of their location.

Flexible Scheduling: the supplier offers flexible delivery scheduling, allowing customers to choose a delivery time that suits their needs. They provide both automatic delivery and

will-call options

, depending on the customer's preferences.

Online Account Management: their customers can manage their accounts online, including scheduling deliveries, monitoring usage, and paying bills. This makes it easy for customers to stay on top of their propane needs.

24/7 Emergency Service: the company provides 24/7 emergency service for customers experiencing issues with their propane systems or in need of urgent propane deliveries.
How to Find the Nearest Ferrelgas Station
To find the nearest location or service center, you can follow these steps:
Visit the website: Go to the official website at www.ferrellgas.com.

Use the Location Finder: On the homepage, you should see a "Find a Location" or "Location Finder" section. You can enter your zip code or city and state into the search box and click the "Search" button.

Browse the search results: The search results will display a list of the nearest locations, including their addresses, phone numbers, and directions. You can click on a specific location to view more details or get directions from your current location.

Call Customer Service: If you prefer to speak with a representative, you can call customer service at 1-888-337-7355. They can help you locate the nearest service center or provide information about propane delivery services in your area.
Additionally, you can use search engines like Google or Google Maps to search for "Ferrellgas near me" along with your city or zip code. This should provide you with a list of nearby locations and their contact information.
Budget Billing: To help customers manage their propane expenses, they offer a budget billing program that spreads the cost of propane over the year, rather than having to pay for larger deliveries all at once.

Customer Support: the company has a dedicated customer support team available to answer questions, address concerns, and assist with any issues that may arise.
The propane delivery service is convenient due to its wide coverage, flexible scheduling options, online account management, mobile app, 24/7 emergency service, budget billing, and responsive customer support.
You Have These Options for Delivery
These are three common propane delivery options provided by many propane suppliers, including Ferrellgas:
Auto Fill: With Auto Fill, the propane supplier automatically schedules and delivers propane to your tank without you having to place an order. The supplier typically estimates your propane usage based on your historical consumption and weather conditions, ensuring that your tank never runs out of propane. This option is convenient for customers who don't want to monitor their propane levels closely and prefer a hassle-free experience.

Auto Fill with Digital Tank Monitoring: This service is similar to the standard Auto Fill but includes the use of digital tank monitoring technology. A digital monitor is installed on your propane tank, which wirelessly transmits tank level information to the supplier. This allows for more accurate estimates of your propane usage and ensures timely deliveries. Digital tank monitoring provides an added level of convenience and peace of mind, knowing that your propane levels are being closely monitored by your supplier.

Will Call: In the Will Call delivery option, customers are responsible for monitoring their propane tank levels and placing orders when they need a refill. This option is suitable for customers who prefer to have more control over their deliveries and may not require regular, scheduled deliveries. Keep in mind that it's essential to monitor your tank levels regularly and place orders in advance, as delivery times may vary depending on the supplier's schedule and availability.
When choosing a delivery option, consider your propane usage patterns, your need for control over the delivery schedule, and your willingness to monitor your propane tank levels. Each option has its benefits, and the best choice will depend on your individual needs and preferences.
Switching to Ferrellgas as Your Next Propane Supplier
Switching to Ferrellgas for your home or business is a simple process that can provide numerous benefits in terms of cost, efficiency, and environmental impact. Here's a step-by-step guide to help you make a smooth transition:
Research and Evaluation: Start by researching the benefits of propane and comparing it to your current energy source. Consider factors such as cost, efficiency, environmental impact, and versatility.

Contact the nearest location: Reach out to your local office or visit their website to request more information or a quote. A Ferrellgas representative can help you assess your energy needs and recommend the best propane solutions for your home or business.
Schedule a Site Visit: they will send a technician to assess your property and determine the appropriate tank size, location, and installation requirements. They will also discuss any necessary permits or inspections needed for the installation.
Choose a Payment Plan: they offer a variety of payment plans, including budget plans and pre-buy options. Work with your representative to find the plan that best suits your budget and usage patterns.

Install Propane Equipment: they will coordinate the installation of your propane tank and any necessary equipment, such as lines, regulators, and appliances. They will also provide guidance on safely operating and maintaining your propane system.

Schedule Your First Delivery: Once your propane system is set up, schedule your first propane delivery. Ferrellgas offers automatic delivery options to ensure you never run out of propane, as well as on-call delivery for more flexible scheduling.

Propane Appliance Conversion: If you have existing appliances that need to be converted to propane, a Ferrellgas technician or a qualified contractor can assist with the process. This may involve adjusting or replacing appliance components, such as burners, regulators, or valves.

Safety and Maintenance: Familiarize yourself with propane safety guidelines and regular maintenance procedures. the supplier can provide you with safety information and resources to help you safely enjoy the benefits of propane.

Monitor Your Usage: Keep track of your propane usage and adjust your delivery schedule or payment plan as needed. Your representative can help you analyze your usage patterns and recommend changes if necessary.
1o. Enjoy the Benefits: With your new propane system in place, you can now enjoy the many benefits of propane energy, such as lower energy costs, reduced environmental impact, and enhanced comfort and convenience.
Ferrelgas Also Offer Propane Tank Installation Service
Ferrellgas does offer propane tank installation services in addition to their propane delivery options. This service is useful for customers who are setting up a new propane system or need to replace an existing tank. Here's what you can expect from the company's propane tank installation service:
Consultation: they will work with you to assess your specific propane needs and determine the right size and type of tank for your property. They can recommend aboveground or underground tanks, depending on your preferences and local regulations.

Site Preparation: Once the appropriate tank has been selected, they will help you prepare the installation site, ensuring it meets all safety and regulatory requirements.

Tank Installation: the company's trained technicians will safely install your propane tank and ensure it is properly connected to your propane system. They will also test the system to confirm that it is operating correctly and efficiently.

Safety Inspection: After the installation, the technician will perform a thorough safety inspection to ensure the tank and system meet all safety standards and guidelines.

Maintenance and Monitoring: As part of their ongoing service, the company will continue to monitor your propane tank and provide regular maintenance to ensure it remains in good working condition.
By offering propane tank installation services, Ferrellgas provides a comprehensive solution for customers in need of propane delivery and equipment setup. This service ensures that your propane system is properly installed, maintained, and monitored for safety and efficiency.
About the Company's Premium Plus Program
Ferrell Platinum Plus is a preferred customer program offered to provide their residential customers with additional benefits and services. By joining the this program, customers can enjoy various perks, which may include:
Priority Service: Platinum Plus customers may receive priority scheduling for propane deliveries and service appointments, ensuring faster response times.

Price Protection: The program may offer price protection options, such as fixed or capped pricing, which can help customers manage their propane expenses more predictably and potentially save money.

Discounts and Special Offers: Platinum Plus customers may have access to exclusive discounts on propane and other services, as well as special promotions or offers throughout the year.

24/7 Emergency Support: As part of the program, customers can have access to round-the-clock emergency support, ensuring prompt assistance in case of any issues or emergencies related to their propane service.

Loyalty Rewards: The program may feature a loyalty rewards system that allows customers to earn points for every gallon of propane purchased. These points can be redeemed for various rewards or discounts on future propane purchases.

Flexible Payment Options: Platinum Plus customers might benefit from flexible payment plans, including budget billing, which spreads propane costs evenly throughout the year, making it easier to manage household expenses.

Additional Services: The program may also include additional services such as free or discounted tank monitoring, maintenance, and safety inspections (yearly system checkups).
Please note that the specific benefits and features of the Ferrell Platinum Plus program may vary, and some of these benefits might be subject to availability and location. To learn more about the program, visit the website or contact their customer service team.
Blue Rhino is the Brand of Propane Tank They Carry
Blue Rhino is a well-known propane tank exchange brand, and Ferrellgas is one of the many propane suppliers that carry Blue Rhino tanks.
Blue Rhino provides a convenient and accessible way for customers to exchange their empty propane tanks for full ones. You can typically find Blue Rhino propane tank exchange stations at various retail locations, such as supermarkets, hardware stores, and gas stations.
Being a distributor of Blue Rhino propane tanks, offers the added benefit of a trusted and established propane service provider. By choosing Blue Rhino, customers can expect reliable propane services along with the convenience of a widespread tank exchange network.
To find the nearest Blue Rhino propane tank exchange location through, you can visit the Blue Rhino website and use their location finder tool. Simply enter your zip code or city, and it will display a list of nearby Blue Rhino tank exchange stations.
In Conclusion
Choosing Ferrellgas for your propane needs means partnering with a reliable and customer-focused provider that prioritizes safety, convenience, and satisfaction. With their wide coverage, flexible delivery options, and commitment to exceptional customer service, the supplier ensures a hassle-free experience for all your propane requirements. By offering additional benefits through the Platinum Plus program and providing comprehensive solutions like tank installation and maintenance, this supplier proves itself as a one-stop-shop for all your propane-related needs. Make the smart choice for your home or business and experience the difference that the company brings to the table.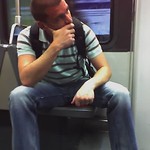 Mike is an experienced propane technician with over 15 years of professional experience in the field. He has dedicated his career to helping customers with their propane needs, from installation to maintenance and repair. Together with Jeremy, he co-founded this website to provide useful information and guidance to customers seeking reliable propane services.