Propane is a popular source of heat and energy for many homes. It's also a versatile source that can be used for multiple applications around the home. The demand for propane has increased in recent years, as people look for more affordable, reliable sources of energy.
If you're thinking about getting a new propane dealer or switching suppliers, it's important to research your options before signing on the dotted line – especially after last winter when there were not enough gas suppliers to go around. With so many options available today, finding the right dealer can be challenging.
There are several things you should keep in mind when searching for a reputable supplier, including cost, maintenance plans, delivery times and contract terms.
Here are some helpful tips to get started on your search for the right propane dealer or supplier:
Compare Prices and Contracts
to shop around and compare prices. You can also check with your city or county government to see if there are any local programs that offer reduced rates for propane.
When looking at contract terms, keep an eye out for any early termination fees. In many cases, suppliers will charge a fee if you cancel the contract before the agreed-upon date.
On top of the price, you should also consider other factors, including:
Availability: How quickly can they deliver fuel to you when you need it?
Customer service: How quickly and politely are issues addressed?
Payment options: What payment methods are offered?
Contract length: Are there any early termination penalties?
Ask About Delivery Times
Depending on your location, it's important to consider delivery times because you never know when you're going out of propane in your tank. You'll want to make sure that the propane company operates 24×7.
You can also keep an eye out for sudden changes in delivery times. If you notice a sudden spike in the amount of time it takes for fuel to be delivered, it may be an indication that there are issues with the prospective suppliers.
If you're in a rural area, you may want to consider if a supplier has the ability and willingness to deliver in your remote area.
Two options you can opt into in terms of delivery are:
Automatic delivery – if your consumption is excessive and you don't want to run out of gas, this option is perhaps the one you want to take.


As-Needed delivery – this is also called will-call you delivery. If you don't have that much need for propane, such as if you're a homeowner who doesn't have that much consumption, this delivery option is what you want to opt into.
Check Reputation and Customer Reviews
You should always check to see what other customers have to say about a company before signing a contract. You can do this by checking online reviews, asking family and friends, and even searching for complaint records filed with your state's department of commerce.
While online reviews can be helpful, keep in mind that they may be biased; customers who are dissatisfied are more likely to post their experiences online than those who have had a positive experience. Make sure to take negative reviews with a grain of salt, as sometimes rival companies post fake reviews to destroy reputable one.
Ask About Maintenance Programs
When you're dealing with a fuel source, maintenance is vital. If a problem arises with the tank, you need to be able to get it fixed quickly, as long repairs can cause serious disruptions for your home or business. On top of that, there are serious safety risks involved with working on an improperly maintained system.
For these reasons, it's important to make sure the dealer you choose has a maintenance program in place. You can also choose to purchase maintenance service from a third-party company, but you'll want to make sure that it's done by a licensed contractor.
Ask About their Technician's Professional Qualifications
The propane company or dealer must have a professional and qualified technician to do regular checks on propane system.
The technician can be a qualified engineer or trained personnel who has been certified to inspect the system and identify potential problems. His job is to make sure that the system is safe for everyone in the building.
The company must be committed to providing customers with the best possible service. They want them to feel confident in their decision of choosing the brand because they know that they are getting professional and qualified technicians who are capable of inspecting the customer's propane systems.
Check Out the Tanks Installed by the Dealer
When you're choosing a dealer, you'll want to make sure they have tanks that are both compliant and safe. It's important to know that your tank is properly installed and that the company you choose has a license to install the tank you're looking to purchase.
If you're in the market for a new tank, make sure to check it out thoroughly before signing on the dotted line. You can check for corrosion, dents, and leaks. If you're concerned about the quality of the tank, you can also hire an independent third party to check it out.
What to Look for in a Reputable Supplier
While you should do your best to choose a company that has all of the above qualities, it's also important to keep an eye out for warning signs.
If you notice that a company is not following safety regulations or is not committed to the highest level of customer service, you don't want to do business with them.
Make sure that the company has the certification and registration credentials in the state where they operate the business.
On top of that, you should also make sure that the company is financially stable. If they are not, you risk being left in the cold if they go out of business.
Don't Be Fooled by Ads
While propane is a great source of energy, it's also a great way to make money. That means that many companies will use advertising to lure in customers.
Just because a company is advertising, it doesn't mean that they're reputable. In fact, many of the companies that advertise heavily are not reputable.
As you search for a propane dealer or supplier, be on the lookout for red flags. If you notice that a company is making promises that they can't keep, or trying to lure in customers with false promises, don't do business with them.
Check Out Reviews and Ratings
Once you've narrowed down your options, you can also check online reviews and ratings to help you determine which company is the best fit. Review sites can sometimes be misleading, as they are sometimes inundated by people with a bad experience, while a positive review may go unnoticed.
Still, they can be a helpful tool in your search. When checking reviews and ratings, it's important to take them with a grain of salt. It's easy for customers to get frustrated and post a review before the situation has been resolved.
In many cases, a business will remain dedicated to resolving an issue once it's been brought to their attention.
Ask Around
As you near the end of your search, don't be afraid to ask for recommendations from friends, family, and neighbors. Ask if they have a preferred propane dealer or supplier that they work with.
If you want to choose a company that isn't partnered with your utility, you can always ask around to see if anyone knows of a good company. Before you sign a contract with a new company, you should ask if they have the equipment and resources to service your account.
You'll also want to make sure they have the ability to provide the amount of fuel your home or business needs. Existing customers are often the best resource when it comes to choosing a new source of fuel. With these tips and tricks, you're sure to find the right dealer or supplier for your propane needs.
People are Looking for a Propane Supplier
The demand for propane is increasing over the years. The demand for propane has been on the rise since around 2005 and is expected to continue on an upward trend as this line graph shows:
This is because people are opting to use propane as an alternative to other fuels such as natural gas and electricity. With its low price point, it's also a good option if you want to save money on your energy bills.
Wrapping This Up
When you need a new propane dealer, the search can feel overwhelming. There are so many dealers out there that it's hard to know where to start looking.
Finding the right dealer is essential if you want to avoid hidden fees and expenses, high prices, or unreliable service.
We hope with the guides we mentioned above, you get an informed decision in choosing the best propane dealer or company to attend to your need.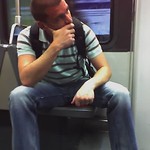 Mike is an experienced propane technician with over 15 years of professional experience in the field. He has dedicated his career to helping customers with their propane needs, from installation to maintenance and repair. Together with Jeremy, he co-founded this website to provide useful information and guidance to customers seeking reliable propane services.