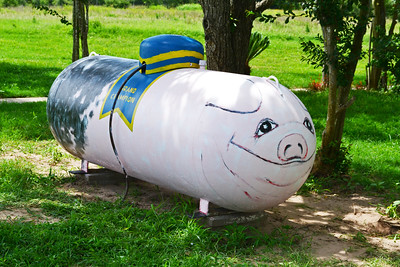 Keeping your propane tank hidden is not as easy as it may seem. In fact, hiding a propane tank takes quite a bit of effort on the part of the homeowner. However, doing so is necessary for safety reasons.
After all, you wouldn't want just anyone to know that you have a propane tank in your backyard! Even if they aren't visible to an outsider, your propane tanks should still be kept tucked away out of sight.
There are several places where you can keep your propane tanks concealed and safe from prying eyes. Here are three of the best options for where to hide your propane tanks.
| Items | Price |
| --- | --- |
| Flame King YSN201b 20 Pound Steel Propane Tank Cylinder with Type 1 Overflow Protection Device Valve, for Grills and BBQs, White | |
| | |
| Flame King YSN03 3lb Steel Propane Tank Cylinder with Gauge and OPD Valves for Grills and BBQs, Camping, Fishing, & Outdoor Activities, White | |
| | |
| Flame King Refillable 1LB Empty Propane Cylinder Tank - Reusable - Safe and Legal Refill Option - DOT Compliant-16.4 oz (2-Pack), green (YSN164-2) | |
| | |
(1) Hiding your Propane Tank in the Ground
The first step would be to dig a hole under where you want to place your tank. You want the hole to be large enough to fit the entire tank inside without any part of it being visible.
Please do take note that state regulations must be followed when hiding propane tanks under the ground. You need to check with your state's authority to know more about this matter.
It is best recommended to hire a professional contractor to do this work as it requires a permit. Or your contracted propane company can do this for you.
(2) Construct a Shed to Protect Your Propane Tank
This is another common option for where to hide your propane tank. If you have a permanent tank on your property, constructing a shed is perhaps one of the best options you can do not only to hide it but also protect it from the harsh environment.
You can use any type of building materials you want to build a shed, but you will want to make sure it is fire-resistant. You don't want a fire to spread to the shed and catch your propane tank on fire!
(3) Place your Propane Tank under a Deck
One of the most common places to hide a propane tank is underneath a deck.
This is an especially good option if you have a covered deck, as you can simply place the propane tank below the decking and no one will ever know it's there!
If you have a deck that is not covered, you can still conceal your propane tank under it. You will just have to put up a barrier to block the view of the tank from the homeowner's view.
This can be as simple as a few sheets of plywood nailed to the sides of your deck. Another good option is to simply place a tarp or tent over your propane tank. This is a common practice of homeowners if they want to hide their tanks.
You can use either method to guarantee that your propane tank is completely out of sight.
(4) Hiding Propane Tank in Yard
Propane tanks are not really the most attractive thing in your backyard. They can be hidden from view by planting a variety of plants around them. You can use shrubs, perennials, and trees to make it look like the tank is part of the landscape
The best plants to hide propane tanks are:
Japanese privet – this particular plant species grows 10 to 12 feet tall and 8 feet wide, a perfect plant to conceal the tank from view.
Firethorn shrub – this species grows about 8-18 feet tall and 8-20 feet wide.
Boxwood shrub – This plant grows 2-8 ft. tall, 2-8 ft. wide
Juniper – this plant grows 1-2 feet tall, up to 20 feet wide
Holger – this plant grows 2-6 feet tall and 3-6 feet wide
Japanese silver grass – This plant grows 2-10 feet tall
(5) Put Trellises Around the Tank
Trellises are a great way to hide things from view. They can be used for hiding anything from the ground, such as a garden hose or a propane tank. They can be made of wood, metal, plastic, and wire in all different shapes and sizes.
You can also build trellises out of PVC pipes and bury them in the ground to create an outdoor seating area.
(6) Place Potted Plants Around the Tank
When planting a pot plant near your propane tank, make sure you use large containers, urns or pots. These will allow the roots to grow deep and allow the plant to flourish.
A good rule of thumb when placing potted plants: make sure that the tank is still accessible for maintenance.
You don't want to break your back moving these containers or pots around it – never place very large pots, just enough for the tank to be concealed when the plant reach its fullest height.
(7) Place It Inside a Fake Rock Cover
Yes, you read it ride. Place the tank inside an artificial or fake rock cover that looks like a big boulder in your yard or garden. This particular option is a bit expensive because the rock cover doesn't come cheap. If you're a good landscaper, you know where to find a good deal for rock cover.
With numerous rock cover designs, you can choose what matches your yard, from a typical design to a more elaborate one.
Rock covers not only for aesthetic purposes but also for tank protection. The construction of rock cover is rigid and withstands the test of harsh weather. This will surely protect the propane tank from the environment.
(8) Camouflaging it with Netting
This option is much cheaper than number 7. Camouflage netting is available on Amazon or from a local hardware store and can be purchased at a reasonable price. DIYer like you can install it with ease.
(9) Paint the Tank So That It Matches the Surrounding
This is just one of the creative ideas you can do to hide your tank. Painting the tank doesn't break law, as a matter of fact, most propane companies recommend applying a fresh coat of paint to protect it from rust and corrosion especially when the tank is located outdoor with no protection from the environment.
You can paint whatever design you want. You have a design that will make it looks like a big bear, a big rock, a submarine, a big watermelon, or simply just a log in your backyard.
(1) Surround It with a Fence
You can use materials such metal or wood. If you're a DIY like me who wants to save some money, well, a little creativity is what you need to cover up the trace.
What I do is buy old and used forklift pallets from a nearby hardware store. The number of pallets you need will depend on the perimeter of the fence.
You don't need to be a professional carpenter for this task. With just a little effort and some investment, you can surely accomplish fencing your tank in your yard.
For good reason, don't construct a fence that is too rigid or too enclosed. If you live in a snowy state like Montana, the enclosed area can easily fill up with snow making it hard for propane refillers to access it.
How Can I Disguise My Propane Tank?
Your propane tank is a common sight in your backyard. However, you may want to disguise it or conceal it from view. There are many ways to disguise a propane tank. You can even make it into a garden ornament or a decorative piece of art in your yard.
If you want to be more creative, you can also use your imagination and think about what other ways you could disguise your propane tanks or you can even hire a professional landscaper who has more experience in doing so.
How Do You Dress a Propane Tank?
Propane tanks are often seen as a nuisance. They are usually located in yard or garden and can be difficult to disguise. However, there is a way to make them more aesthetically appealing and less of a nuisance.
Some people choose to paint the tank with different colors or cover it with fabric. Some people even use the tank as decor by placing it on top of furniture and adding flowers or plants around it.
There is no one-size-fits-all approach to disguising a propane tank. Depending on how you feel about your home, you can choose which method will work best for you and your home design style.
Those 10 creative ideas will surely help you choose which one matches your requirement.
How Do I Protect My Above Ground Propane Tank?
The best way to protect your tank from the sun and snow is by covering it with a tarp or some kind of mesh.
When you store your propane tank outdoors, it is important to protect it from the sun and snow. You can use a specially designed cover for the tank to keep them safe from the elements.
Protecting your propane tank from the sun and snow is easy with these covers. They are made of a durable material that will protect the tank from any damage caused by weather conditions.
The covers are also easy to install on your propane tanks. All you need to do is place them on top of your tanks and secure them with straps or screws.
You can also use a temporary cover that you can easily remove in case you need to access your tank.
Wrapping Up: Should You Hide Your Propane Tank?
Although it takes a bit of extra effort, hiding your propane tank is a necessity. Not only is it required by law, but it is also a good safety precaution.
Unfortunately, there have been incidents where homeowners have been injured because someone tampered with their propane tank. If you don't have a place to hide your propane tank, you run the risk of someone tampering with it. That's why it's so important to find a place for your propane tank.
And remember, when it comes to where to hide your propane tank, the best place is always out of sight!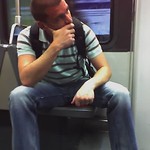 Mike is an experienced propane technician with over 15 years of professional experience in the field. He has dedicated his career to helping customers with their propane needs, from installation to maintenance and repair. Together with Jeremy, he co-founded this website to provide useful information and guidance to customers seeking reliable propane services.