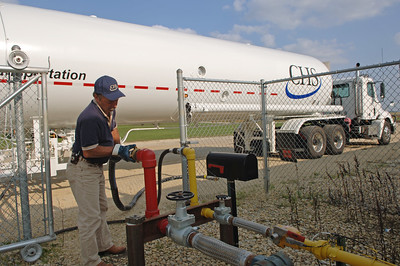 CHS Propane is a leading supplier of propane gas and related services in the United States. With a long history of providing reliable and affordable propane solutions to residential, commercial, and industrial customers, the company has established itself as a trusted and reputable brand in the propane industry. From propane delivery and tank installation to equipment sales and maintenance, they offer a wide range of products and services designed to meet the diverse needs of its customers.
In this article, we will explore the different aspects of the company, including its history, products, services, and customer benefits, to gain a deeper understanding of what makes this company a top choice for propane customers.
How Much Does Propane Cost at this Supplier
The cost of propane at this company ranges between $2.50-$3.25 per gallon.
The cost of propane can vary depending on several factors, including geographic location, market demand, and supply availability. Propane prices also fluctuate with changes in crude oil and natural gas prices, which are used as benchmarks for pricing propane.
To get an accurate and up-to-date price quote for propane, it's best to contact them directly. You can do this by visiting their website and using their online contact form or by calling their customer service hotline. A customer service representative will be able to provide you with current pricing information based on your specific location and usage needs.
It's important to note that propane prices can be influenced by seasonal factors as well. For example, propane demand tends to increase during the winter months, which can lead to higher prices. However, the company offers several pricing plans and payment options to help customers manage their propane costs throughout the year, including budget billing and fixed-price plans.
What Delivery Services Does CHS Provide for its Customers?
The company offers several options for propane delivery to ensure that customers receive the propane they need in a timely and efficient manner. Here are some of the different delivery options available through this propane supplier:
Automatic Delivery:
Automatic delivery is a popular service offered. With this option, the company tracks the customer's propane usage and delivers propane when it is needed. This means that customers don't have to worry about running out of propane or monitoring their tank levels. The supplier uses advanced technology to track propane usage and schedule deliveries, so customers can have peace of mind knowing that they will always have a reliable supply of propane.
Will-Call Delivery:
Will-call delivery is another option for customers who prefer to monitor their own propane usage and schedule deliveries as needed. With will-call delivery, customers are responsible for contacting CHS Propane to schedule a propane delivery when their tank is running low. This option gives customers more control over their propane usage and can be a good choice for customers who use propane seasonally or for backup heating.
Emergency Delivery:
In the event of a propane outage or other emergency, CHS Propane offers emergency delivery services. Customers can contact CHS Propane at any time to request an emergency propane delivery, which will be prioritized to ensure that the customer's needs are met as quickly as possible.
When choosing a propane delivery option, there are several factors to consider, such as usage needs, budget, and scheduling preferences. Here are some tips for choosing the right propane delivery option:
Evaluate your propane usage:
Consider how much propane you use and how frequently you need propane deliveries. If you use propane for heating, you may need more frequent deliveries during the winter months. If you use propane for backup heating or seasonal use, will-call delivery may be a better option.
Consider your budget:
Automatic delivery may be more expensive than will-call delivery, but it can provide peace of mind knowing that your propane supply will always be topped up. Will-call delivery may be a more cost-effective option if you are comfortable monitoring your propane usage and scheduling deliveries as needed.
Factor in scheduling preferences:
If you prefer to have more control over your propane usage and scheduling, will-call delivery may be the best option. If you want to ensure that you always have propane on hand and don't want to worry about scheduling deliveries, automatic delivery may be a better choice.
By considering these factors and choosing the right propane delivery option, customers can ensure that they receive the propane they need in a timely and efficient manner.
CHS Has Electronic Tank Monitoring System
The company offers an electronic tank monitoring system that allows customers to track their propane usage and monitor their tank levels remotely. The system uses advanced technology to monitor the propane tank and provides real-time information about the propane levels. This information is transmitted wirelessly to the customer's computer or mobile device, allowing them to monitor their propane usage and tank levels from anywhere.
The electronic tank monitoring system offers several benefits for propane customers. First, it provides greater visibility into propane usage, allowing customers to track their usage patterns and make informed decisions about when to schedule propane deliveries. This can help customers avoid running out of propane and ensure that they always have a reliable supply of fuel.
Second, the electronic tank monitoring system can help customers save money on propane by optimizing propane delivery schedules. By monitoring propane usage and tank levels in real-time, this supplier can schedule deliveries more efficiently, reducing the number of deliveries needed and minimizing the amount of propane that is lost due to overfilling or run-outs.
Finally, the electronic tank monitoring system can improve safety by providing early warning of potential propane leaks or other issues. If the system detects an issue with the propane tank or supply, it can alert the customer and CHS Propane, allowing for quick action to address the issue and prevent potential safety hazards.
How to Find CHS Store Location
Finding a CHS store location is easy and can be done in a few simple steps:
Visit the website: The website (www.chsinc.com) is the best place to start when looking for a store location. Once you're on the homepage, click on the "Locations" tab located in the top menu bar.

Search for store locations: On the "Locations" page, you can search for store locations using a variety of criteria, including by state, zip code, or product type. You can also use the interactive map to view store locations in a particular area.

View store details: Once you have found a store location that meets your needs, click on the store name to view more details, such as the store address, phone number, hours of operation, and services offered.

Get directions: If you need directions to the store location, you can use the "Get Directions" feature located on the store details page. Simply enter your starting location, and the website will provide you with turn-by-turn directions to the store.
In addition to the website, you can also find store locations by using online mapping services like Google Maps or by contacting customer service directly. Whatever method you choose, finding a store location is quick and easy, allowing you to access the products and services you need with minimal hassle.
CHS Propane is Available at these Convenience Stores
Black Diamond Express Store
32632 3rd Avenue, Black Diamond, WA 98010
Phone: 360.886.2316
Lynden Express Store
300 Main Street, Lynden, WA 98264
Phone: 360.354.1198
Nooksack Express
102 Nooksack Avenue, Nooksack, WA 98276
Phone: 360.966.4782
CHS Also Sells Propane Accessories and Equipment
CHS provides propane gas and related services to residential, commercial, and agricultural customers across the country. They offer a range of propane solutions, including propane delivery, tank installation and maintenance, and safety inspections.
In addition to their propane services, they also sell a variety of propane accessories and equipment. This includes propane tanks in various sizes, regulators, hoses, and fittings for connecting propane equipment, propane heaters and stoves for indoor and outdoor use, gas grills and accessories, generators and power equipment, and even propane delivery trucks and equipment for businesses and municipalities.
Their website provides detailed information about each product and service they offer, along with pricing and availability. They also have a customer service team that can assist you with any questions or concerns you may have about their products and services.
Overall, CHS Propane is a reputable company that provides a wide range of propane-related solutions for customers. Whether you are in need of propane for your home or business, or are looking to purchase propane accessories and equipment, this supplier is worth considering as a supplier.
The Company Has Various Sizes of Tanks to Choose From
CHS offers propane tanks in various sizes to accommodate different customer needs. The size of the tank you need depends on how much propane you use and how often you use it. Here are some of the tank sizes that they offer:
20-pound propane tank: This is a small tank that is typically used for camping, grilling, and other outdoor activities. It can also be used as a backup tank for emergency situations.
30-pound propane tank: This is a medium-sized tank that is commonly used for heating and cooking in RVs and tiny homes.
40-pound propane tank: This is a larger tank that is suitable for heating and cooking in homes with moderate propane usage.
100-pound propane tank: This is a large tank that is suitable for homes with high propane usage. It can also be used for small businesses, such as restaurants or cafes.
250-gallon propane tank: This is a large tank that is typically used for commercial and industrial purposes, such as heating a large building or running heavy machinery.
500-gallon propane tank: This is the largest tank size that CHS Propane offers. It is suitable for large commercial and industrial applications.
When you contact CHS for propane tank installation or replacement, they will work with you to determine the appropriate tank size based on your usage needs and the space available for the tank.
Discounts and Promotions
The company offers their customers loyalty program called "Country Rewards" that allows retail customers to earn rewards points when they shop at CHS Northwest stores, purchase propane or fuel at one of their stations.
You earn 10 points for every dollar you spend or receive $5 for every 2,500 points you earned.
Here are some key features of the rewards program:
Customers can earn points for every dollar spent or for purchasing propane or fuel at one of their stations. The number of points earned depends on the amount of the purchase.

Customers can redeem their points for a variety of rewards, including discounts on fuel, merchandise, and gift cards.

Customers can track their points and rewards balance online through the company website.

The program is free to join and there are no annual fees or other costs associated with membership.
The CHS Northwest Country Rewards program is designed to reward loyal customers and encourage repeat business. If you are a regular customer of the stores or use their propane or fuel services, you may find the program to be a valuable way to earn rewards for your purchases.
In Conclusion
CHS is a reliable and customer-focused propane provider that has built a reputation for delivering quality products and services to customers across the United States. Whether you're a residential, commercial, or industrial customer, the company has the expertise and resources to provide you with the propane solutions you need to meet your unique requirements.
From tank installations and equipment sales to delivery services and tank monitoring systems, this company is committed to providing exceptional customer service and support to help you manage your propane needs effectively and efficiently. If you're looking for a propane provider that puts your needs first, this supplier is definitely worth considering.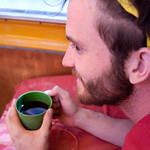 Jeremy is a highly experienced professional propane technician with over 21 years of experience in the industry. Throughout his career, he has gained extensive knowledge and expertise in propane gas installation, maintenance, and repair, as well as in ensuring safety and compliance with industry standards. Mike has worked with various residential, commercial, and industrial clients, providing top-notch services and solutions to meet their propane needs. He is dedicated to his craft and passionate about delivering exceptional service to his clients.