For many businesses, forklifts are an essential piece of equipment. But what many people don't realize is that forklifts run on propane, and those propane tanks need to be regularly exchanged.
There are a few things to keep in mind when exchanging your forklift's propane tank. You'll need to find a propane supplier that offers tank exchange services. In some states or jurisdiction, refilling forklift propane tanks on your own is not allowed because these tanks are not specifically designed to be filled by an ordinary propane truck that usually goes house to house.
With a little bit of planning, exchanging your forklift's tank can be a quick and easy process. Here are the companies where you can get into contract with to exchange your propane cylinders:
Freeman Gas, Inc.
511 S Shady Street, Mountain City, Tennessee 37683, Phone: (423) 727-2597
72 Crossing Drive, Blairsville, Georgia 30512, Phone: (706) 781-1669
57 Hwy 2, Blue Ridge, Georgia 30513, Phone: (706) 632-1951
1994 J A Cochran Bypass, Chester, South Carolina 29706, Phone: (803) 581-1130
3802 Cherokee Ave., Gaffney, South Carolina 29342, Phone: (864) 489-8577
1740 Rosman Hwy, Brevard, North Carolina 28712, Phone: (828) 883-3230
10595 NC Highway 105, Banner Elk, North Carolina 28604, Phone: (828) 898-7986
American Cylinder Exchange
Louisville, KY, (502) 424-5219
San Antonio/Austin, TX, (830) 733-2953
Greater Atlanta, GA, (770) 904-2892
Pensacola, FL / Mobile, AL, (251) 981-9473
Admiral Propane
2002 Highway 75, Blountville, TN 37617, 423-212-1057
1145 Forest Street, Greeneville, TN 37664, 423-278-9891
Parker Gas Co. Inc.
Smithfield, NC: 919.300.4311
Newton Grove, NC: 910.249.4088
Fayetteville, NC: 910.359.3141
Clinton, NC: 910.682.3151
Wilmington, NC: 910.319.4070
Mt. Olive, NC: 919.551.4170
Pacific Coast Propane
Ontario District (800) 307-0058
San Diego District (844) 616-1075
Phoenix District (844) 351-1075
James O2
PO Box 159, 30 US Hwy 321 NW, Hickory, NC 28603, 828-322-5438
106 Grove St., Boone, NC 28607, 828-264-5098
621 2ND ST., N. Wilkesboro, NC 28659, 336-667-7605
2849 NC 226 S, Marion, NC 28752-7775, 828-559-0807
Pico Propane & Fuels
7717 Broadway Blvd. SE, Albuquerque, NM 87105, Phone: 505-431-2018
6315 Hwy 347, Beaumont, TX, 77705, Phone: 409-257-7525
323 South Sunset Strip, Kenedy, TX 78119, Phone: 830-299-7807
Forever Propane Sales & Service Inc.
350 NE 44th St, Oakland Park, 954-932-2616
1060 SW 27th Ave, Miami, 786-761-7122
Boehlke Bottled Gas Corporation
1020 Hwy 60, Cedarburg, WI 53012, 262‑228‑6294
Lava Propane
1298 Distribution Way, Unit B, Vista, CA 92081, (866) 867-1624
Blue Flame Propane
28 Gorgo Ln, Newfield, NJ 08344, 833-628-1632
Exchanging vs Refilling: The Former is Better
In exchanging, the operator is more productive since he no longer has to refill an empty tank, he just have to grab one from the storage, attach it in the truck. If the operator is the one to do this, it would take around 10-20 minutes to fill an empty bottle from an in-house refilling station.
In exchanging, the operator is not exposed to dangerous situation. Well, we all know that propane is flammable and explosive, it should be handled with care. In exchanging, the operator doesn't have to do this activity, he just remove the empty bottle from the truck, and exchange it with newly-filled one from storage.
At the end of the day, exchanging saves you time and therefore money. The only disadvantage of this is that there should be a number of extra tanks ready for refilling – an additional cost that can recuperate considering the advantage of refilling in terms of productivity.
What You Need to Know
Forklift propane tank exchange is a process of exchanging an empty propane tank for a full one. This is often done at a propane exchange station, where empty tanks are exchanged for full ones. The process is simple and only takes a few minutes.
First, the forklift operator will drive the forklift up to the exchange station. Next, they will connect the empty propane tank to the exchange station using a hose. Once the connection is made, the empty tank will be emptied and the full tank will be filled. Finally, the operator will disconnect the hose and drive away with the full tank.
Forklift propane tank exchange is a quick and easy way to keep your forklift running. It is important to make sure that you exchange your empty tank for a full one as soon as possible so that you do not run out of propane while working.
Benefits of Propane Forklifts
Forklifts that use propane as a fuel source offer many benefits over those that use gasoline or diesel. Propane is a clean burning fuel that produces far less emissions than either gasoline or diesel. This is important not only for the environment but also for the operator of the forklift who is exposed to the fumes on a daily basis.
Propane is also a very efficient fuel source. This means that a forklift using propane will use less fuel than one using gasoline or diesel, resulting in lower operating costs. Propane forklifts also tend to have longer engine life spans than their gasoline or diesel counterparts, again resulting in lower overall costs.
Another benefit of propane forklifts is that they can be operated indoors without the need for ventilation. Gasoline and diesel forklifts produce fumes that can be harmful to both the operator and those in the vicinity, so they can only be used in well-ventilated areas. This limits their usefulness in many industrial and warehouse applications. Propane forklifts, on the other hand, can be used indoors without any special ventilation, making them much more versatile.
Finally, propane is a very safe fuel to use. It is non-explosive and non-flammable, so there is no risk of fire or explosion when using a propane forklift. This makes them ideal for use in environments where flammable materials are present.
How to Exchange Forklift Propane Tanks
Forklift propane tank exchange is a process by which a used forklift propane tank is exchanged for a new or refill propane tank. The process typically involves the removal of the used tank from the forklift, followed by the installation of the new or refill tank. In some cases, the forklift propane tank may be exchanged for a different size or type of propane tank.
Tips for a Safe Forklift Propane Tank Exchange
There are a few things to keep in mind when exchanging a propane tank on a forklift. Always follow the manufacturer's instructions. Make sure the area is well ventilated. Use the proper tools and safety equipment. Be sure to keep the tank away from heat sources. use a proper lifting device. Don't overfill the tank. Finally, always stay alert and follow all safety precautions.
If you have a leak in your forklift propane tank, the first thing you should do is turn off the propane supply. Next, you should clean up any spilled propane and ventilate the area. Once the area is safe, you can then repair the leak.
How to Store Propane Tanks
Most people who own a propane tank exchange for their forklift propane tank do not know how to store them properly. This can be a problem because if the tank is not stored properly, it can pose a serious safety hazard. There are three main things that you need to do in order to store your propane tank safely. You need to make sure that the tank is not exposed to any open flames. You need to make sure that the tank is not exposed to any direct sunlight. You need to make sure that the tank is not exposed to any high temperatures.
If you have a number of propane tank in your facility, they should stored in a designated area. They should be secured with straps or chains to avoid toppling as this can damage or dent the tank. The storage area should be away from heat or ignition source.
If you follow these three simple rules, you will be able to store your propane tank safely and avoid any potential accidents.
Propane Tank Sizes
There are a variety of propane tank sizes that can be used for a forklift. The most common size is the 20 lb. tank. This tank is typically used for smaller forklifts that do not require a lot of power. The next size up is the 33 lb. tank. This tank is typically used for medium-sized forklifts that require more power than the smaller 20 lb. tank can provide. The largest tank size is the 100 lb. tank. This tank is typically used for the largest forklifts that require a tremendous amount of power.
How Much Fuel Does a Propane Forklift Consume?
There is no definite way to determine how much propane a forklift consume. It depends on many factors such as the following:
behavior of the operator
The weigh and capacity t of the load to lift or move
the condition of the forklift equipment
the length of time the loads are being carried
how fast the forklift travels in the workplace
the distance of travel in the workplace
FAQs About Propane Tanks
When you're looking to exchange your propane tank, it's important to know the answers to some common questions so that you can make the best decision for your needs. Here are some frequently asked questions about propane tank exchange:
What is propane tank exchange?
Propane tank exchange is the process of exchanging your old propane tank for a new, filled one. This is a convenient option for those who use propane regularly, as it eliminates the need to bring your own tank to a propane filling station.
How much does propane tank exchange cost?
The cost of propane tank exchange will vary depending on the provider and the size of the tank. However, you can expect to pay around $50-$70 depending on the size and capacity of the tank.
How often do I need to exchange my propane tank?
This will depend on your usage. If you use propane regularly, you may need to exchange your tank every few months. However, if you only use it occasionally, you may be able to get by with exchanging it once a year or even less.
What should I do with my old propane tank?
Once you've exchanged your old propane tank for a new one, you can either recycle it or dispose of it properly. Many propane providers will take back your old tank and recycle it for you, so be sure to ask about this option when you exchange your tank.
I have a propane tank that I've never used. Can I still exchange it?
Yes, you can still exchange an unused propane tank. However, you may need to pay a small fee to have the tank inspected and filled before it can be exchanged.
Propane tank exchange is a convenient option for those who use propane regularly. By exchanging your old propane tank for a new one, you can save yourself the hassle of having to bring your own tank to a propane filling station.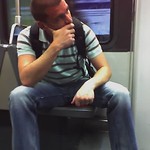 Mike is an experienced propane technician with over 15 years of professional experience in the field. He has dedicated his career to helping customers with their propane needs, from installation to maintenance and repair. Together with Jeremy, he co-founded this website to provide useful information and guidance to customers seeking reliable propane services.