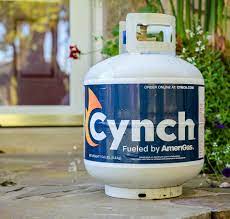 In today's fast-paced world, convenience is key. We demand efficient solutions to everyday problems, and the propane industry is no exception. For years, propane has been an indispensable fuel source for countless households and businesses, powering everything from heating systems to backyard grills.
But the traditional methods of acquiring propane tanks have left consumers longing for an easier, more efficient way to meet their fuel needs.
This is where Cynch comes in— a pioneering propane tank delivery service that aims to make the process of obtaining propane as simple and stress-free as possible.
In this comprehensive article, we will delve into the world of Cynch propane tank delivery, exploring the company's background, the ins and outs of their delivery process, and the numerous benefits they bring to the table.
So, let's dive in and discover how they're changing the propane landscape for the better.
Read This Article: How Long Does a 20-Pound Propane Tank Last?
The Company: Cynch
Cynch, the brainchild of a team of dedicated professionals, was founded with a simple mission: to make propane tank delivery as seamless and convenient as possible. With a commitment to customer satisfaction and a focus on innovation, this company has quickly become a leading name in the propane delivery industry.
Serving a diverse range of locations across the United States, this company has forged strong partnerships with reputable propane suppliers and service providers to ensure the highest quality of products and services for its customers.
Read this: Why is the 5-lb Propane Tank More Expensive Than the 20-lb?
Their Propane Tank Delivery Process
Understanding their propane tank delivery process is crucial to fully appreciating the convenience it offers. The process begins with registration and account creation on their website or mobile app. During registration, customers provide basic information, such as their name, address, and contact details. They offers variety of subscription plans, catering to different usage patterns and budgetary constraints. Once the account is set up, customers can start ordering propane tanks.
Ordering propane tanks with this provider is a breeze. The first step is to identify the appropriate propane tank size, which varies depending on the intended usage and customer preferences.
The service provider offer a range of tank sizes to suit individual needs, ensuring that customers always have the right amount of propane for their requirements. Next, customers select a delivery date and frequency that works best for them.
With a flexible schedule and a focus on punctuality, they strive to deliver propane tanks exactly when they are needed. Customers can also choose from a variety of payment options and methods, including credit cards, debit cards, and even PayPal, for a smooth and secure transaction.
The delivery logistics employed are designed to maximize convenience and ensure customer satisfaction. When a delivery is scheduled, Cynch's team of professional drivers picks up empty propane tanks and exchanges them for full ones.
Throughout the process, the company adheres to strict safety measures and precautions to ensure that propane tanks are transported and handled with care. Customers can track the progress of their delivery through their website or mobile app, ensuring transparency and peace of mind.
Read this: How Much Does a 100lb Propane Tank Weigh Filled?
How Much Does Propane Tank Cost at Cynch?
For example, they offer propane tank exchanges for standard 20-pound propane tanks, which are commonly used for grilling. The cost of a 20-pound propane tank exchange is typically around $20-$25. This includes the delivery of the new tank and the pickup of the empty tank at the customer's location. They also offer a convenience fee of around $5 for this service.
If you need a new 20-pound propane tank, this provider offers them for sale at a price of around $40-$50, depending on the location. This price includes the delivery of the new tank to the customer's location.
Cynch also offers larger propane tanks for home and business use, such as 30-pound, 40-pound, and 100-pound tanks. The cost of these tanks can vary depending on the size and location. this provider typically charges around $75-$100 for a 30-pound propane tank exchange, while a new 100-pound propane tank purchase can cost around $400-$500.
It's important to note that these prices are just estimates and can change at any time. It's always best to check the website or contact their customer support for the most up-to-date pricing information.
Read this: How Long Does a 20-Pound Propane Tank Last?
Post-delivery Support
After the propane tank delivery is completed, they remain committed to providing exceptional customer service. Customers can access a range of support options, including phone, email, and live chat, to address any concerns or queries they may have. Furthermore, their user-friendly account management system allows customers to update their account settings, track their propane usage, and even schedule additional deliveries, all from the comfort of their own homes.
Advantages of Their Propane Tank Delivery Service
There are numerous advantages to using propane tank delivery, all of which contribute to its growing popularity. The convenience and time-saving benefits cannot be overstated.
By eliminating the need to visit a gas station or propane supplier, this provider frees up valuable time for its customers. Furthermore, the competitive pricing and cost-effectiveness of their delivery service make it an attractive option for those looking to save money without sacrificing quality.
Cynch is also committed to environmentally friendly practices, ensuring that their delivery process minimizes emissions and waste. The safety and reliability of their propane tank delivery are also notable advantages, as the company adheres to stringent safety guidelines and employs skilled drivers to handle the propane tanks carefully.
Lastly, the responsive customer service provided by this provider sets it apart from competitors, ensuring that customers can always count on receiving timely and accurate assistance whenever needed.
Frequently Asked Questions
As with any innovative service, potential customers may have questions about their tank delivery. Here are some common inquiries:
Can I choose the delivery location? Yes, customers can specify their preferred delivery location during the order process, ensuring that propane tanks are placed exactly where they are needed.
What if I need an emergency delivery? Cynch understands that emergencies can arise, and they offer expedited delivery options to cater to urgent propane needs.
How do I know when my propane tank is empty? Customers can monitor their propane usage through their website or mobile app, which provides helpful tips and guidelines for determining when a tank needs to be replaced.
Are there any safety concerns when using propane tanks? Th company follows strict safety protocols during the delivery process, and they provide customers with safety information to ensure the proper handling and storage of propane tanks.
Can I cancel or change my delivery? Yes, they offer flexible scheduling and allows customers to modify or cancel their deliveries with adequate notice.
Testimonials and Customer Reviews
Numerous satisfied customers have shared their positive experiences with their delivery. Many have praised the convenience, efficiency, and professionalism of the service, while others have noted the significant time and cost savings it has provided them. The high levels of customer satisfaction and positive feedback only serve to solidify their reputation as a leading propane tank delivery provider.
Does Cynch Propane Have an App?
Cynch propane not only offers a groundbreaking propane tank delivery service, but they also provide a user-friendly mobile app to ensure that customers have the best experience possible. The app is designed to make managing propane tank deliveries as effortless as tapping a few buttons on your smartphone.
With a clean and intuitive interface, the app allows users to easily schedule new deliveries, choose delivery dates and frequencies, and even modify or cancel existing orders.
In addition to these features, customers can track the progress of their propane tank deliveries in real-time, offering them peace of mind and ensuring that they are always informed about the status of their orders. The app also allows users to manage their account settings, update personal information, and monitor propane usage, making it a one-stop-shop for all their propane needs.
The mobile app demonstrates the company's commitment to leveraging technology to enhance customer experience, streamlining the propane tank delivery process, and making it more accessible and convenient for everyone. By using the their app, customers can effortlessly stay on top of their propane needs without ever having to visit a gas station or propane supplier.
Conclusion
This company has truly revolutionized the propane industry by offering a convenient, efficient, and innovative solution for accessing this essential energy source.
By eliminating the need to visit gas stations and lug around heavy propane tanks, the company has made it easier than ever for customers to meet their propane needs with ease and confidence. With a focus on customer satisfaction, competitive pricing, environmentally friendly practices, and unparalleled safety standards,
The company is poised to continue leading the way in propane tank delivery services. If you haven't already, now is the time to explore the benefits of Cynch propane tank delivery and experience the convenience for yourself.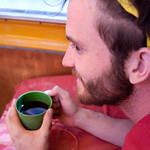 Jeremy is a highly experienced professional propane technician with over 21 years of experience in the industry. Throughout his career, he has gained extensive knowledge and expertise in propane gas installation, maintenance, and repair, as well as in ensuring safety and compliance with industry standards. Mike has worked with various residential, commercial, and industrial clients, providing top-notch services and solutions to meet their propane needs. He is dedicated to his craft and passionate about delivering exceptional service to his clients.