If you need a propane delivery or refill for your home or business, there are a few things to keep in mind. You'll need to know the size of your propane tank. This will determine how much propane you'll need to order. Check your local laws and regulations to see if there are any restrictions on propane deliveries or refills. Contact a propane supplier to arrange for delivery or refill service.
If you're on search for propane company in Iowa, here are your options:
Propane Delivery Companies
MFA Oil Propane
901 S. Brooks St., Lenox, IA 50851
Phone: 641-333-4460
McDermott Oil Co.
PO Box 70, Cascade, IA 52033
Phone: 563-852-3510
Mulgrew Oil and Propane
10314 Silverwood Drive Dubuque, IA 52003
Phone: 563-583-7386
River Valley Cooperative
254 E 90th Street, Davenport, IA 52806
Phone: 866-962-7820
T-J Gas Company
1209 West D ST, Vinton, Iowa 52349
Phone: 319-472-5216 or 800-678-5427
B&B Propane
515 Main Street, Houghton Iowa 52631
Phone: 1-800-247-0006
Warren County Oil
605 N. 6th St., Indianola, IA 50125
Phone: 515.961.2549
Hovey LP Gas
3081 211th Ave Decorah IA 52101
Phone: 563-382-8092
Hanson LP Gas, LLC
42620 225th Ave., Lake Mills, IA 50450
21582 485th Street, Lake Mills, IA 50450
Phone: 641-592-8787
Farmers Union Cooperative
Decorah, Ossian, and Postville.
1913 Co. Rd. B32, Ossian, IA 52161
Phone: 563-532-9381
325 Coop Drive, Postville, Ia. 52162
Phone: 563-864-7234
Quick Oil Co.
104 Willis Ave., Perry , IA 50220
Phone: (515) 465-4994
Key Cooperative
605 Broadway, Barnes City, IA 50027
Phone: 641-644-5122
302 Main Street, Gilbert, IA 50105
Phone: 515-232-6515
1128 Pinder Avenue, Grinnell, IA 50112
Phone: 641-260-2101
1006 Industrial Avenue, Grinnell, IA 50112
Phone: 641-236-6565
1004 County Highway E49, Marshalltown, IA 50158
Phone: 641-479-2800
1380 Highway 63, New Sharon, IA 50207
Phone: 641-637-4097
3300 E 28th Street N, Newton, IA 50208
Phone: 641-792-1940
Consolidated Energy Company
910 Main Street, Jesup, IA 50648
Phone: (319) 827-1211
1711 S. Pierce Avenue, Mason City, IA 50401
Phone: (641) 423-4510
704 Larson Ave., Lake Mills, IA 50450
Phone: (641) 592-4206
307 Wilson St., Postville. IA 52162
Phone: (563) 518-6000
GROWMARK FS
1006 1st Ave, Box 790, Manson, IA 50563
Phone: (888) 437-3835
3594 340th Ave, Ruthven, IA 51358
Phone: (712) 837-3311
4385 190th Ave, Royal, IA 51357
Phone: (712) 262-0252
520 3rd St SE, Hartley, IA 51346
Phone: (712) 728-9980
AmeriGas
5600 Lafayette Rd. in Raymond
Phone: (319) 232-3360
411 South High St. in Baxter
Phone: (641) 227-3655
7221 Gaines Street Ct. in Davenport
Phone: (800) 288-7468
411 South High St. in Baxter
Phone: (641) 227-3655
If you're interested in having propane delivered to your home, you can opt into a delivery service. This is a great way to make sure that you always have a sufficient supply of propane, without having to worry about running out. Delivery services typically offer convenient scheduling and competitive pricing, making them a great option for many homeowners.
Companies that Refill Propane
There are many advantages to refilling your propane tank, as opposed to simply buying a new one. Perhaps the most obvious benefit is that it is much cheaper to refill your tank than it is to purchase a new one. Another significant advantage of refilling your propane tank is that you can control the quality of the fuel you're using. When you purchase a brand-new tank, you have no way of knowing how long the propane inside has been sitting there. By refilling your propane tank, you can avoid the hassle of having to constantly exchange tanks at the store. This not only saves you time, but it also saves you money in the long run.
If you're looking for company in Iowa that refills, here your options:
Two Rivers Coop.
109 South Street, Pella
Phone: 641-628-4167
Ferrellgas
4770 420th St SE, Iowa City, IA 52240-8109
Phone: 319-354-4220
20509 360th Ct., Earlham, IA 50069-8103
Phone: 515-834-2534
4415 NE 14th StDes Moines, IA 50313-2607
Phone: 515-266-1175
107 N Lincoln, Kellerton, IA 50133
Phone: 641-783-2465
201 Siegel St., Tama, IA 52339-2615
Phone: 641-484-2021
2127 Norwood Ave., Winterset, IA 50273-8183
Phone: 515-834-2534
2728 Main Street, Keokuk, IA 52632-2754
Phone: 319-524-7552
Hwy 175, Sidney, IA 51652
Phone: 402-895-2344
400 S 6th St., Chariton, IA 50049-2455
Phone: 641-932-2359
AGRILAND FS, Inc.
421 N. 10th St, Winterset, IA 50273
Phone: (515) 462-2644
1003 SW 7th St., Stuart, IA 50250
Phone: (515) 523-1213
628 Troy Street, Murray, IA 50174
Phone: (641) 447-2345
108 Jackson Rd., Orient, IA 50858
Phone: (641) 337-5511
2616 W. 2nd Ave., Indianola, IA 50125
Phone: (515) 961-8408
www.agrilandfs.com
705 ​W. Ringgold St., Creston, IA 50801
Phone: (641) 782-7152
1914 220th St., Hamlin, IA 50117
Phone: (712) 563-2675
U-Haul
2601 2nd St, Coralville, IA 52241
Phone: (319) 338-2021
3616 W Kimberly Rd, Davenport, IA 52806
Phone: (563) 293-2673
3840 46th Ave., Rock Island, IL 61201
Phone: (309) 948-5022
1012 Spruce Hills Dr., Bettendorf, IA 52722
Phone: (563) 359-3453
3633 University Ave., Waterloo, IA 50701
Phone: (319) 232-3654
Propane Tank Exchange Companies
A-1 Propane & Service Inc
4179 Alyssa Court SW Suite A, Iowa City, IA 52240,
Phone: (319) 337-2034
Sam Annis & Co.
P.O. Box 66, 807 Rainbow Drive Waterloo, IA 50704
Phone: (319) 234-1529
WIN Propane
1674 Green Bay Road, Wever, IA 52658
Phone: 319.372.2285
Johnson Propane
960 First Street Battle Creek
621 East Highway 20 Correctionville
110 1/2 Highway 59 Schleswig
Call: (712) 365-4740
How to choose a propane company
When it comes time to choose a propane company, there are a few things you'll want to take into consideration. First, you'll want to make sure the company is licensed and insured. This will protect you in case of any accidents or damage that may occur. Second, you'll want to ask around and see if anyone you know has used the company before. This can give you an idea of their level of service and quality. Finally, you'll want to compare prices between different companies. By doing your research, you can be sure to find the best propane company for your needs.
Some tips:
Find a company that offers express delivery for those who need their propane urgently.
Choose a company that provides a wide range of propane products and services, so you can be sure you're getting the best possible service.
Select that can offer a number of value-added services, such as propane tank installation and repair, to make your propane experience hassle-free.
Choose a company with team of experienced professionals that are available to deliver propane to your location in Iowa and tend to your needs including same-day delivery, next-day delivery, and Saturday delivery.
Propane laws in Iowa
Propane is a highly combustible gas, and as such, there are many laws and regulations in place regarding its use and storage. In Iowa, the Propane Education & Research Council (PERC) has developed a set of standards that propane retailers must adhere to in order to ensure the safety of their customers.
All propane retailers in Iowa must be properly licensed and insured. They must also have a valid permit from the Iowa Department of Public Safety's Division of Fire Safety.
All retail propane facilities must have an up-to-date site plan that includes the location of all aboveground and underground tanks, as well as all piping and other associated equipment. The site plan must be approved by the local fire chief or designee.
All bulk propane storage facilities must have a current site plan on file with the local fire department. The site plan must include the location of all aboveground and underground tanks, as well as all piping and other associated equipment.
All propane cylinders must be properly labeled with the correct product information, including the date of manufacture, tare weight, maximum allowable working pressure, and serial number. All cylinders must be stored in a secure area when not in use.
Propane retailers are required to keep records of all sales for a period of three years. These records must include the customer's name, address, phone number, driver's license number (if applicable), date of sale, quantity purchased, and
How Much Does Propane Cost in Iowa
When it comes to propane, the cost can vary depending on a number of factors. In Iowa, the cost of propane typically depends on the current market price, the size of your tank, and the delivery fee.
To give you an idea of propane costs in Iowa, here is a breakdown of some recent prices:
The current market price for propane is $2.00 per gallon.
A 20lb tank of propane would cost $40.00.
A 500 gallon tank of propane would cost $1000.00.
Delivery fees can range from $30-$60 depending on your location
Ways to save some gas
If your home uses propane for heating, cooking, or hot water, you know that it can be a significant expense. Here are some tips to help you save money on propane:
Use less propane. This may seem obvious, but it's the most effective way to save money on propane. Turn down your thermostat in the winter and open curtains during the day to let in natural heat. In the summer, use fans instead of air conditioning. When cooking, use smaller appliances like a toaster oven or crockpot instead of the stove or oven.
Shop around for the best price. Propane prices can vary significantly from one supplier to the next. Call around or check online to find the best price for propane in your area.
Buy in bulk. Many propane suppliers offer discounts for customers who purchase larger quantities of propane at once. This can be a great way to save money if you have the space to store the extra propane.
Use energy-efficient appliances. Newer models of propane appliances are much more efficient than older ones. If you're due for a new furnace, water heater, or stove, look for an ENERGY STAR® model to maximize your savings.
Take advantage of government rebates and incentives. The federal government and many state governments offer rebates and tax credits for energy-efficient home improvements like upgrading to a new
Propane Refill vs Exchange
When it comes to filling up your propane tank, you have two main options: refilling and exchanging. Both have their pros and cons, so it's important to weigh your options before making a decision. Refilling your propane tank is typically cheaper than exchanging, since you only pay for the propane itself and not the cost of the new tank. However, it can be more time-consuming since you have to wait for the tank to refill.
Exchange is more expensive, but it's also more convenient since you don't have to wait and can simply swap out your old tank for a new one. So, which is the better option for you? It really depends on your individual circumstances. If cost is your main concern, then refilling is probably the way to go. But if convenience is a priority, then exchange might be a better option.
About the Iowa Propane Gas association (Pros and Cons of Being a Member)
The Iowa Propane Gas Association (IPGA) is a trade organization that represents the propane industry in the state of Iowa. The organization lobbies for propane-related legislation at the state and federal level, provides education and training to propane retailers and customers, and promotes the use of propane gas in Iowa.
The IPGA has been successful in advocating for pro-propane legislation in Iowa. In recent years, the organization has helped to pass laws that have expanded the use of propane gas in agriculture and increased funding for propane infrastructure projects. The IPGA has also been a leader in promoting the use of propane gas as a transportation fuel, helping to establish a statewide network of propane fueling stations.
While the IPGA has been successful in many ways, it has also faced criticism from some quarters. Some believe that the organization is too close to the propane industry and does not adequately represent the interests of consumers. Others have questioned the IPGA's effectiveness in promoting the use of propane gas, citing the slow growth of the propane market in Iowa relative to other states..
They are dedicated to promoting the use of propane gas as a clean, efficient, and economical energy source. The advantages of being a member of the Iowa Propane Gas Association include:
Access to training and education resources to help you stay up-to-date on the latest propane gas technology and developments.
A network of industry experts and professionals who can provide advice and support when needed.
Discounts on products and services from leading propane gas providers in the state.
Invitations to exclusive events and functions throughout the year.
The ability to voice your opinion on important industry issues and have a say in the direction of the association.
Some potential disadvantages of joining the Iowa Propane Gas Association include:
The annual membership fee which is currently $1,106 for market, $576 for market/supplier, $205 for ordinary member, $478 for casual member, and $478 for affiliate member (as of 2023). This fee may be increased in future years as the costs of running the association increase.
The time commitment required to participate in meetings, events, and other activities organized by the association.
The need to maintain a good standing with the association in order to keep your membership benefits intact (e.g., if you fail to pay your dues on time, you may lose access to discounts and other
Propane Tank Regulations in IA
Please read this: Public Safety [661] Chapter 226, "Liquefied Petroleum Gas", Amended for Application within the State of Iowa
In general, the State of Iowa has very specific regulations when it comes to the installation and operation of propane tanks. Here are some things you need to know if you're thinking about getting a propane tank in Iowa:
All propane tanks must be installed by a licensed gas fitter.
Tanks must be installed in accordance with the manufacturer's instructions and local building codes.
Tanks must be anchored securely to prevent them from tipping over.
There must be a shut-off valve at the tank, and another shut-off valve near the appliance being fed by the tank.
All piping must be made of approved materials and installed by a licensed gas fitter.
Tanks must be regularly inspected and maintained according to the manufacturer's instructions.
Propane Rebates in this State
The Iowa propane rebate program is a great way to save money on your propane bill. The rebates are available to any propane customer who meets the eligibility requirements. To be eligible, you must be a resident of Iowa and have an active propane account. You must also have used at least 500 gallons of propane in the past year.
If you meet these eligibility requirements, you can receive a rebate of $0.50 per gallon of propane used, up to a maximum rebate of $250. This rebate can be applied to your next propane bill or used as a credit towards future purchases.
To apply for the rebate, simply fill out the online application form. You will need to provide your contact information, propane account number, and proof of residency. Once your application is approved, the rebate will be applied to your account within two weeks.
If you have any questions about the Iowa propane rebate program, please contact the Propane Education & Research Council, see this page.
Conclusion
We hope that this article has provided you with some valuable information on propane delivery in Iowa. Whether you are a homeowner or a business owner, it is important to know your options when it comes to propane delivery. With so many choices available, we are confident that you will be able to find a propane delivery service that meets your needs and budget.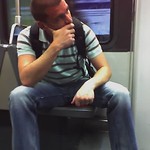 Mike is an experienced propane technician with over 15 years of professional experience in the field. He has dedicated his career to helping customers with their propane needs, from installation to maintenance and repair. Together with Jeremy, he co-founded this website to provide useful information and guidance to customers seeking reliable propane services.