If you need to refill your propane tank, there are a few things you should keep in mind. Make sure you have the right kind of tank for your needs. If you're not sure, ask a propane retailer or your local fire department. Check your local laws and regulations to see if there are any special requirements for storing or transporting propane.
Most retailers can fill your tank while you wait. Be sure to have cash or a credit card ready, as some locations do not accept checks. If you are looking where you can refill your tank in Arkansas, the list of companies is below, see the directory below.
Where to get propane refills in Arkansas
There are many places to get a propane refill in Arkansas. Some people like to go to their local hardware store, while others prefer to go to a specialized propane refill center. Whichever option you choose, be sure to ask about the special offers that may be available. Many businesses offer discounts for those who refills their propane tanks on a regular basis.
When choosing a place to get your propane refill, it's important to consider the type of service that you need. Some businesses only offer basic services, while others may provide additional features such as tank rental and delivery. Be sure to ask about the different services that are available so that you can choose the one that best suits your needs.
Once you've found a reputable place to get your propane refill, be sure to follow the instructions carefully. Most businesses will require you to bring in your own tank, but some may offer tank rental services. Be sure to ask about the different options so that you can choose the one that's right for you.
After your propane tank has been filled, be sure to check for leaks. It's always better to be safe than sorry when it comes to propane safety. If you notice any leaks, be sure to contact the business right away so they can fix the problem.
Propane Refill companies
U-Haul
806 Twin City Ave, Springdale, AR 72764
(479) 751-6212
601 Cypress St., North Little Rock, AR 72114
(501) 758-2924
6300 Colonel Glenn, Little Rock, AR 72204
(501) 562-2777
4030 W 25th Ave., Pine Bluff, AR 71603
(870) 663-4953
8621 Warden Rd., Sherwood,
(501) 835-3564
1700 Red Wolf Blvd, Jonesboro,
(870) 932-0320
2108 E Broadway St., West Memphis,
(870) 394-5429
Tractor Supply Co.
17318 I-30 North, Benton, AR 72019
(501) 778-2685
10801 Colonel Glenn Sq., Little Rock, AR 72204
(501) 954-7451
906 South Pine Street Suite 4c., Cabot, AR 72023
(501) 605-0213
3480 Hwy 412 East, Siloam Springs, AR 72761
(479) 524-1811
320 North Hampton Ave., Russellville, AR 72802
(479) 890-9800
Ferrellgas
1050 Collier Dr., Conway, AR 72032
501-329-3163
805 S Lincoln St., Lowell, AR 72745-9717
479-770-6122
424 N. Smothers Street, North Little Rock, AR 72114-5065
501-375-9176
4505 Hwy 65 South, Pine Bluff, AR 71601-9616
870-535-3854
1031 E Johnson, Jonesboro, AR 72401-2231
870-932-2432
1072 N. Fourche Avenue, Perryville, AR 72126
501-889-1973
2250 E. Grand Ave., Hot Springs, AR 71901-9726
501-623-8816
703 Eastline Rd., Searcy,
501-268-4242
210 Goodgame, Camden,
870-231-6459
5 Country Aire Dr., Heber Springs,
501-362-3373
408 Hwy 336 W, Clinton,
501-745-2405
Propane Delivery Companies
Ozark Mountain Propane Co.
14770 East Hwy 62, Garfield, AR 72732
479-451-1093
Rick's LP Gas
​​5715 Patterson Rd., Little Rock, AR 72209
501-562-5009
5101 Dollarway Rd., Pine Bluff, AR 71602
870-534-8163
830 US 64 EAST
CONWAY, AR 72032
501-796-2003
Winston LP Gas
511 Little Creek Cut Off, Sheridan, AR 72150
870-942-3141
AmeriGas Propane
1130 US Hwy. 25 B N.. Herbert Springs,
630 Highway 5 North in Mountain Home,
(870) 425-5141
214 West Main St. in Mountain View,
(870) 269-3450
300 Highway 270 W. in Mount Ida.
(870) 867-3124
2005 Capps Rd. in Harrison,
(870) 741-3837
Anderson Gas & Propane
6216 Highway 45., Hindsville, AR 72738
1 (800) 448-8927
13098 Highway 62, Rogers, AR 72756
955 North 2nd Street, Rogers, AR 72756
26788 Highway 64, E Knoxville, AR 72845
123 W Bowen Blvd., Fayetteville, AR 72703
1219 S. Hwy 23, Ozark, AR 72949
MFA Oil Propane
4324 U.S. Hwy 65, Harrison, AR 72601
870-204-7596
3514 Hwy 5 North, Mountain Home, AR 72653
870-425-2737
Pinnacle Propane
512 E Stillwell Ave., De Queen, AR 71832
1144 Hwy 70-71 East, De Queen, AR 71832
13488 W. Highway 72. Hiwasse, AR 72739
Affordable Propane
18468 Highway 311, Oak Grove, AR
+1 870-688-9488
SunGas Propane
15834 Highway 65 South, Damascus,
(501) 335-7500
Heber Springs: (501) 365-7100
Benton: (501) 860-7525
Reeves Propane
605 Hwy 289, Horseshoe Bend,
870-670-4440
2842 Batesville Blvd, Batesville,
870-251-3111
6752 Hwy 62 W, Gassville,
870-435-1112
Weldon's LP Gas
Hot Springs, AR
501-262-9246
Gresham Petroleum Company – Dumas
705 N Main Street Dumas, AR 71639
870-222-4300
Arkansas Liquefied Gas Co Inc.
242 East 1st St., Booneville,
479-675-3212
Reliable Propane
8223 Park Ave., Hot Springs,
501-915-3191
CEBA​ Gas
19 Courthouse Square, Murfreesboro,
(870)-285-2222
419 East 2nd Street, Hope,
(870)-777-8811
Izard County Propane
232 N Main St | Melbourne,
870.368.0022
Companies that exchange tanks
Fricks Butane Gas Company
2307 East 9th Street, Texarkana, AR 71854
(870) 774-5892
Arkansas Welding & Industrial Supply
2400 Military Road, Benton,
(501) 776-3149
230 Valley Street, Hot Springs,
(501) 321-9922
950 Airport Rd, Hot Springs,
(501) 760-5000
How to choose a propane delivery and refill company
If you're using propane to heat your home, cook your food, or power your business, it's important to choose a propane delivery and refill company that you can trust. Here are a few things to look for when choosing a propane company:
A good reputation. Ask around and see if anyone you know has used the company before. Check online reviews to see what other people are saying about the company.
Affordable prices. Get quotes from several different companies and compare prices.
Flexible delivery options. Some companies offer same-day or next-day delivery, while others may have a longer lead time. Choose a company that can deliver when you need it.
A helpful and friendly staff. When you call the company, do they seem helpful and friendly? This is important because you'll likely be dealing with them on a regular basis.
A user-friendly website. Take a look at the company's website and see if it's easy to navigate and find the information you're looking for.
Ask around. Talk to friends, family, and neighbors to see if they have any recommendations.
Get quotes from multiple companies. This will help you compare prices and services.
Read reviews. Check out online reviews to get an idea of what others think of the company.
Make sure the company is licensed and insured. This is important for your safety and protection.
Ask about delivery options and schedules. Find out if the company offers flexible delivery times and options that fit your needs. 11. Choose a company that offers competitive pricing and good customer service.
By keeping these things in mind, you can be sure to choose a propane delivery and refill company that will meet your needs and expectations.
Laws and regulations in Arkansas
In Arkansas, propane is regulated by the Arkansas Liquefied Petroleum Gas Board. The board oversees the licensing of propane retailers and the regulation of propane storage, transportation, and handling. There are a few key laws that propane users in Arkansas should be aware of: All businesses that sell or distribute propane must be licensed by the Arkansas LP Gas Commission.-It is illegal to store or transport propane without a valid permit from the commission. All propane cylinders must be properly labeled and have a current inspection sticker. Propane systems must be installed and maintained by a licensed contractor.
Is it cheaper to refill or exchange propane tank?
The answer to this question depends on a few factors. The first is the cost of propane. The second is the size of the tank. And the third is the location of the exchange or refill station.
Generally, it is cheaper to refill a propane tank than it is to exchange it for a new one. However, if the cost of propane is high, it may be cheaper to exchange the tank.
The size of the tank also plays a role in the cost. A small tank will be less expensive to refill than a large one. And a larger tank can be exchanged for a smaller one if needed.
The location of the exchange or refill station can also affect the cost. If there are many stations in an area, competition may keep prices lower. But if there are only a few stations, they may charge more for their services.
The cost of propane can vary depending on the size of your tank and how often you use it. If you have a small tank, you may want to consider exchanging it for a larger one. This will save you money in the long run because you won't have to pay for the propane as often. If you have a large tank, you may want to refill it instead of exchanging it. This will save you money because you won't have to pay for the exchange fee.
How much does propane in Arkansas in 2023
We surveyed of the popular retailer in the state, we found out that the average price of propane in Arkansas is $2.55 per gallon.
Propane prices can fluctuate significantly depending on a variety of factors. The most important factor is the price of crude oil, as propane is derived from natural gas. Other factors that can affect propane prices include weather conditions (which can impact production and transportation costs) and global demand.In the short-term, propane prices are largely dependent on the price of crude oil. Crude oil prices have been volatile in recent years, and this has had a direct impact on propane prices. In the long-term, however, other factors such as global demand and weather conditions will also play a role in determining propane prices.
Can you refill a propane tank at a gas station
If you have a portable propane tank that you use for camping, you may be wondering if you can refill it at a gas station. The answer is yes, you can refill your propane tank at most gas stations. However, there are a few things to keep in mind.
You'll need to find a gas station that has a propane tank. Not all gas stations have propane tanks, so you may need to call ahead to find one that does. Once you've found a gas station with propane, simply drive up and park next to the tank.
Next, you'll need to attach your propane tank to the filling hose. Most propane tanks have a quick-connect fitting on them, so all you'll need to do is connect the hose to the tank. If your tank doesn't have a quick-connect fitting, you'll need to open the valve on the tank before attaching the hose.
Once the hose is connected, the attendant will open the valve on the propane tank and start filling your tank. They'll usually stop filling when your tank reaches 80% capacity. This is for safety reasons, as overfilling a propane tank can be dangerous.
Once your tank is full, the attendant will disconnect the hose and close the valve on the propane tank. You're now ready to head back out on your adventure!
Some things to keep in mind
If you're looking for a propane refill in Arkansas, there are a few things you need to know. First, propane is available at many different types of retailers. You can find it at most gas stations, as well as some supermarkets and hardware stores. Secondly, propane is a highly flammable gas, so it's important to take precautions when handling it. Finally, propane is subject to Federal excise tax, so the price may vary depending on where you fill up.
When filling up your propane tank, make sure to follow all safety instructions. Never smoke or have any open flames near the tank or filling station. Propane is also heavier than air, so if there's a leak, it will collect in low-lying areas. If you smell propane, leave the area immediately and call your local fire department.
To get the best price on propane, shop around and compare prices at different retailers. Be sure to factor in the cost of the Federal excise tax when comparing prices.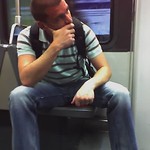 Mike is an experienced propane technician with over 15 years of professional experience in the field. He has dedicated his career to helping customers with their propane needs, from installation to maintenance and repair. Together with Jeremy, he co-founded this website to provide useful information and guidance to customers seeking reliable propane services.