There are three different ways to get propane for your home in Colorado. You can either exchange, refill, or have it delivered. Exchanging propane is the most common way to get propane. You can exchange a propane tank at most hardware stores, gas stations, and even some grocery stores.
You can bring your propane tank to most hardware stores, gas stations, and even some grocery stores and have it filled for around $10-15.The last option is to have your propane delivered. This is a great option if you live in a rural area or if you use a lot of propane.
How much does propane cost in Colorado in 2023
In Colorado, the cost of propane varies depending on the location, time of year, and demand. The average cost of propane in Colorado is $2.479 per gallon. Prices for propane in Colorado have remained relatively stable compared to last year, according to this report. While propane prices can fluctuate due to a variety of factors, such as weather and the overall demand for the fuel, Coloradoans can expect prices to remain relatively stable in the near future.
Some factors that can affect propane prices include:
The time of year: Propane prices are typically higher in the winter months when demand is higher.
The location: Prices can vary based on the region of the state. For example, propane costs more in Denver than it does in rural areas.
Supply and demand: When there is a high demand for propane and a low supply, prices will increase.
Propane Container Law in Colorado
In Colorado, it is against the law to store or transport propane in an atmosphere that is not vented to the outside. This means that, unless you have a permanent propane tank on your property, you cannot have a portable propane tank inside your home or garage. If you do have a portable propane tank, it must be kept outside in a well-ventilated area away from any ignition sources.
The purpose of this law is to prevent fires and explosions caused by propane leaks. Propane is a highly flammable gas, and even a small leak can create an explosive situation. By keeping propane tanks outside, any leaks will be quickly detected and dealt with before they become dangerous.
If you need to use propane inside your home for cooking or heating, you can purchase a small portable propane tank that complies with the Colorado law. These tanks are designed for indoor use and have safety features that prevent them from becoming hazards.
Colorado's propane container law is designed to protect consumers and ensure the safe use of propane. Propane is a flammable gas that is used in many consumer and industrial applications. Propane containers must be constructed of materials that can withstand the pressure of the gas, and must be designed to prevent leaks.
The container must also have a pressure relief valve, and a safety valve that is designed to prevent overfilling. The containers must be marked with the maximum fill capacity, and the date of manufacture.
Propane containers must be filled by a licensed propane dealer, and must be inspected before each filling. The dealer must ensure that the container is in good condition, and that all valves are functioning properly. The container must not be filled more than 80% of its capacity.
For more information about the Propane Container Law, read this resource.
Propane companies in Colorado
There are many propane companies in Colorado that provide safe and reliable services to their customers. Many of these companies have good reputation. All of these companies have been in business for many years and have a great reputation in this state. Here are the retailers and companies:
Companies that refill
ShortStop
1595 55th Street, Boulder, (303) 449-9266
6510 Lookout Road, Boulder, (303) 530-2202
2990 Baseline Road, Boulder, (303) 444-7857
Country Ace Hardware
627 W Agate Ave, Granby
Phone: 970-887-3395
San Isabel Services San Isabel Services
90 N Laser Drive Pueblo West,
Phone: 719-547-1214
South Fork Propane
26046 West US Highway 160, P.O. Box 758, South Fork, CO
Phone: 888-272-4537
Fraley Propane
6723 US-491, Cortez, CO 81321
Phone: (970) 565-8538
Old Town Propane Co
2725 W Colorado Ave, Colorado Springs
Phone: (719)-447-1555
Big R Alamosa
148 Craft Drive, Alamosa CO
Phone: 719-587-0435
5845 Constitution Ave, Colorado Springs 80915
719-591-1830
165 Fontaine Blvd, Colorado Springs 80911
719-390-9130
1711 Fremont Drive, 81212 Canon City
719-275-3250
Ace Hardware Store
5944 Stetson Hills Blvd., Ste 180 Colorado Springs,
(719)-354-2000
4201 Centennial Blvd., Colorado Springs,
(719) 955-0428
1225 N Circle Dr., Colorado Springs
(719) 550-3702
2300 N Wahsatch Ave., Colorado Springs
(719) 577-0051
13355 Voyager Pkwy., Colorado Springs
(719) 487-3043
Ferrellgas
1755 Highway 66, Estes Park,
Phone: 970-586-4348
122 Hwy 91, Leadville,
Phone: 719-486-0289
9699 Brighton Rd., Henderson,
Phone: 303-287-9700
8070 Industry Road, Colorado Springs,
Phone: 719-260-0363
105 N Summit Blvd., Frisco,
Phone: 970-668-3626
670 1675 Rd, Delta,
Phone: 970-874-3866
2844 I-70 Business Loop, Grand Junction,
Phone: 970-243-2720
1 Ferrell Way, Idaho Springs,
Phone: 303-567-2626
39738 US Hwy 160, Bayfield,
Phone: 970-247-0933
10903 US Hwy 285, Conifer,
Phone: 303-838-4611
6 W Agate, Granby,
Phone: 970-887-3338
Fred's Propane Service
7314 Valmont Road, Boulder, CO 80301
Phone: +1 303 444 1787
Pioneer Propane Inc.
743 1325 Rd, Delta, CO 81416
Phone: (970) 874-9100
Murdoch's Ranch and Home Supply, LLC
100 Founders Parkway, Unit A, Castle Rock (720) 828-7878
1241 Blue River Parkway, Silverthorne 970-513-6551
201 E Rainbow Blvd US 50, Salida 719-539-2767
2151 S Townsend Ave., Montrose 970-249-9991
1207 W Platte Ave, Fort Morgan 970-542-1515
1207 W Platte Ave, Fort Morgan 970-542-1515
If you're looking for a retailer that refills tank, keep these in mind:
If you're looking for a company to refill your propane tank, there are a few things you should keep in mind.
Make sure the company is licensed and insured. This will protect you in case of any accidents or damage to your property.
Ask about the company's safety record. Make sure they have a good track record of safe operations.
Ask about their pricing. Be sure to get a few quotes so you can compare prices.
Ask about their customer service. Be sure they're easy to work with and responsive to your needs. Fifth, ask about their turnaround time. You don't want to be without propane for too long, so make sure they can get the job done quickly.
With these factors in mind, you should be able to find a good company to refill your propane tank.
Propane delivery companies
Bailey Propane
Servicing The Highway 285 Corridor,
Phone: 303-838-5411
Glaser Gas
332 Comanche Street, Kiowa, CO 80117
Phone: (303) 621-2130
All American Propane
PO Box 2445, Elizabeth, CO 80107
Phone: (303) 646-4925
Schrader Propane
1303 Red Cedar Circle, Fort Collins, CO 80524
Phone: 970-484-1212
2082 13th St, Steamboat Springs, CO 80487
Phone: 970-879-1432
Poudre Valley Co-Op
225 North West Frontage Road, Fort Collins, CO 80524
Phone: (970) 221-5300
The Propane Shack
140 S Wilcox St Unit F, Castle Rock, CO 80104
Phone: (303) 663-3609
AAA Propane Sales & Rentals, Inc.
7405 W. 44th Ave. Wheat Ridge, CO 80033
Phone: (303)425-7623
Wagner Welding Supply & Metro Medical Oxygen
10 Gay Street, Longmont, Colorado 80501
Phone: (303) 776-1491
Affordable Fuels
14425 Ramah Road E, Ramah,
Phone: 719-493-3121
Serving Douglas, Elbert and El Paso Counties
Affordable Propane
3801 E. 56th Avenue, Commerce City,
Phone: 720-256-2226
1223 East Burlington, Fort Morgan,
Phone: 970-867-4962
Independent Propane
67302 US Highway 285 Pine, CO 80470, Phone: 303-838-9880
880 East Agate Granby, CO 80446, Phone: 970-887-3371
Serving: Colorado Front Range Mountain Communities, Conifer, Bailey, Evergreen, Granby and Pine
Englewood Propane
1917 West Cornell Ave., Englewood,
Phone: 303.761.8132
Serving other locations: Englewood, Denver, Lakewood, Littleton
Glaser Energy Group
215 Auburn Dr, Colorado Springs,
Phone: (719) 596-4765
650 County Road 5, Divide,
Phone: (719) 687-1180
Polar Gas
2120 117th Avenue, Greeley,
14095 County Road 22, Fort Lupton,
12576 County Road 2 1/4, Brighton,
2195 East Idaho Springs Road, Idaho Springs,
8195 Cherrywood Cir, Kiowa, CO
44140 County Road 77, Briggsdale,
Phone: 303-659-1806
Mile High Propane
3841 Eudora Way Denver, CO 80207
Phone: 303-288-3088
3365 E US Hwy 50 Canon City, CO 81212
Phone: 719-269-1000
23355 State Hwy 94 Calhan, CO 80808
Phone: 719-478-5000
1925 S Milestone Dr. Suite E/F Salt Lake City, UT 84104
Phone: 801-910-0758
AmeriGas
1036 Smithfield Dr. in Fort Collins,
Phone: (970) 484-8140
6501 Colorado Blvd. in Commerce City,
Phone: (303) 293-8791
30455 Bryant Dr. in Evergreen,
Phone: (303) 674-3321
581 US Hwy. 285 in Fairplay,
Phone: (719) 836-2474
Suburban Propane
5725 W 11th Ave., Lakewood, CO 80214
Phone: 1-303-232-1273
1412 S 2nd St, Laramie, WY 82070
Phone: 1-307-745-7644
Cynch
Service Arvada, Frederick, Golden, Henderson, Lafayette, Littleton, Lone Tree, Longmont, Louisville, Morrison, Parker, Thornton, Westminster, Wheat Ridge, Aurora, Boulder, Brighton, Broomfield, Castle Rock, Commerce City, Dacono, Denver, Englewood, Erie, Firestone, Fort Lupton
Phone: 1-888-525-2899
HICO Distributing of Colorado
2245 West College Ave., Englewood, CO 80110
Phone: (303) 937-8007
JC Propane
1014 1200 Rd., Delta, CO 81416
Phone: (970) 874-5381
How to choose a propane delivery company
When it comes to propane, there are a lot of delivery companies out there vying for your business. So, how do you choose the right one? Here are a few things to keep in mind:
Check reviews. See what other customers have said about their experience with the company.
Consider price. Get quotes from several companies and compare pricing.
Ask about delivery options. Some companies offer next-day delivery, while others may have a longer lead time. Choose the company that can best meet your needs.
Inquire about payment options. Some companies require pre-payment, while others will let you pay upon delivery. Choose the option that is best for you.
be sure to ask about any hidden fees or surcharges. Some companies charge extra for environmental fees or fuel surcharges. Be sure to ask about these before you agree to use their services.
By following these simple tips, you can be sure to choose the right propane delivery company for your needs!
Propane tank exchange companies
Forklift Propane Exchange
3801 E. 56th Ave, Commerce City, CO 80022
Phone: 303-659-
How to save money on propane
Propane is a versatile and affordable fuel that can be used for a variety of applications, from cooking to heating your home. Although propane is a relatively inexpensive fuel, there are still ways that you can save money on your propane costs. Here are a few tips on how to save on propane:
Only use propane when necessary: If you have access to other forms of energy, such as electricity or natural gas, only use propane when it is absolutely necessary. This will help to reduce your overall propane costs.
Use portable heaters: When possible, use portable heaters rather than central heating systems. Portable heaters are typically more efficient and can help you save money on your propane costs.
Install a propane-fired water heater: Water heating accounts for a significant portion of your energy costs. By installing a propane-fired water heater, you can significantly reduce your water heating costs.
Shop around for the best propane prices: Propane prices can vary significantly from one supplier to another. Be sure to shop around and compare prices before purchasing propane.
Use energy-efficient appliances: When using propane-powered appliances, be sure to choose models that are designed for energy efficiency. These appliances will use less propane and can help you save money on your energy bills
Propane tank refill vs exchange
When you run out of propane, you have two choices: a propane tank refill or a propane tank exchange. Which one is best for you?
A propane tank refill is when you take your empty propane tank to a gas station or propane supplier and they fill it up for you. A propane tank exchange is when you swap your empty tank for a full one.
There are pros and cons to each option. A propane tank refill is usually cheaper than a propane tank exchange, but it can be a bit more inconvenient since you have to transport your empty tank. A propane tank exchange is more expensive, but it's also more convenient since you don't have to worry about transporting an empty tank.
Refilling your propane tank is simply taking it to a local propane supplier and having it filled back up. This is usually the cheaper option, as you're only paying for the propane itself.
Exchanging your propane tank, on the other hand, is swapping out your old, empty tank for a new, full one. This option is often more convenient, but it can be more expensive since you're also paying for the new tank. So which option is right for you?
It really depends on your situation. If cost is your main concern, then refilling is probably the way to go. But if convenience is a priority, then an exchange might be worth the extra cost.
So, which is best for you? It really depends on your personal circumstances. If cost is your main concern, then a propane tank refill is probably the way to go. If convenience is more important to you, then a propane tank exchange might be the better option.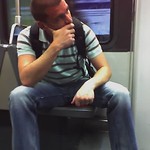 Mike is an experienced propane technician with over 15 years of professional experience in the field. He has dedicated his career to helping customers with their propane needs, from installation to maintenance and repair. Together with Jeremy, he co-founded this website to provide useful information and guidance to customers seeking reliable propane services.