There are many reasons why you might need a propane refill in Georgia. Perhaps you use a propane-powered grill and ran out of fuel during a cookout. Maybe you have a propane heater that you use to keep your home warm and cozy during the winter months. Whatever the reason, there are plenty of places where you can get a propane refill in Georgia.
One option is to go to a local gas station or convenience store that sells propane. Many of these stores will have a special machine that you can use to refill your own tanks. This is usually a very quick and easy process.
Another option is to go to a dedicated propane refill station. These stations are typically found at hardware stores or outdoor recreation stores. They usually have large tanks that they can use to quickly fill up your smaller tank.
Whatever option you choose, getting a propane refill is easy and convenient. So, if you find yourself in need of some extra fuel, be sure to check out one of these options!
Propane companies that Deliver
Georgia Energy Propane Gas
409 Airport Rd, Suite 201, Griffin
Phone: (770) 412-0705
Valley Propane, Inc.
875 Harmony Rd, Eatonton,
Phone: (706) 485-6010
Liberty Propane
4420 E Oglethorpe Hwy, Hinesville
Phone: 912-408-3040
Wigley Propane
364 Hood Rd, Jasper
Phone: 706-692-9556
Amicalola Propane
383 Hwy. 53 W., Dawsonville
Phone: (706) 344-1GAS (1427)
Southern Quality Propane
293 Joyner Road, Cairo,
Phone: (229) 377-7442
Blue Flame Gas Co
14141 Highway 19, Griffin
Phone: (770) 227-0098
Donny's Propane
8323 Rivoli Road, Juliette
Phone: 478-992-8326
South Georgiapropane
1801 East Park Avenue, Valdosta
Phone: 229-253-8811
Georgia Gas Distributors
1475 Old Chattahoochee Ave. NW, Atlanta
Phone: 404-857-4440
Georgia Propane Energy
555 Madison Street, Monticello
Phone: 706 468-7302
G & S Gas Service, Inc.
507 S. Wayne Street, Milledgeville
Phone: 478-452-3625
Wilhoit Propane
63 Court Square, Warrenton
Phone: 706-465-2243
Southland Propane Service Inc.
324 S Davis Rd, LaGrange
Phone: (706) 884-1385
Serving Troup, Coweta, Harris, Meriwether and Heard counties
MJ Propane, LLC
505 Twin Mill Drive, Maysville
Phone: (678) 997-2596
Plantation Propane
403 Smith Avenue, Thomasville
Phone: (800) 273-5656
Superior Plus
46 Young Harris Street, Blairsville
Phone: 888-745-1311
Holston Gases Inc.
25 Brightwave Blvd, Carrollton,
Phone: +1 770-830-6417
Loyal Gas, Inc.
11237 Highway 36, Covington
Phone: (770) 787-1400
Modern Gas
1335 US-82, Leesburg,
Phone: 229-435-6116
Akin's LLC
908 S Patterson St. Valdosta
Phone: (229)247-1839
Franklin Propane
619 Sparta Road, Sandersville, GA 31082
Phone: (478) 552-6667
Toccoa Service Gas Co.
2848 GA Hwy 17, Toccoa,
Phone: (706) 886-4050
Rome LP Gas Inc.
101 Primrose Rd SW, Rome
Serving Floyd, Polk, Bartow, Gordon & Chattooga Counties.
Phone: 706-232-1086
Suburban Propane
1902 Abutment Rd, Dalton
Phone: 1-706-277-2421
66 Brogdon Circle, Royston
Phone: 1-706-245-6111
1113 US Hwy 80 E, Suite C, Pooler
Phone: 1-912-373-7447
Partners Propane of Georgia, Inc.
19 S Broad St, PO Box 277, Butler, GA 31006
Phone: (478) 862-4644
206 W 6th Ave, PO Box 199 Buena Vista, GA 31803
Phone: (229) 649-4040
5 E Oglethorpe St, PO Box 5, Ellaville, GA 31806
Phone: (229) 937-5663
Folger Gas Propane LLC
4955 Appalachian Hwy, Blue Ridge, GA 30513
Phone: 706-632-7606
1950 Bill Wright Road, Jefferson, GA 30549
Phone: 706-367-8782
232b Chatuge Way, Hiawassee, GA 30546
Phone: 706-970-3125
Ranger Propane
244 W Main Street, Manchester , GA 31816
Phone: (706) 846-2135
6333 US-19 Zebulon, GA 30295
Phone: 706-846-2135
187A South Davis Road, Lagrange, GA 30241
Phone: 706-845-9101
Freeman Gas, Inc.
72 Crossing Drive, Blairsville, Georgia 30512
Phone: (706) 781-1669
57 Hwy 2, Blue Ridge, Georgia 30513
Phone: (706) 632-1951
200 Old Highway 5 S, Ellijay, Georgia 30540
Phone: (706) 273-2378
Piedmont Propane
275 Athena Dr., Athens,Ga. 30601
Phone: 706-546-8181
610 W. Greenwood St., Abbeville, S.C.
Phone: 864-366-3939
860 Historic Homer Hwy, Homer, GA 30547
Phone: 706-677-0079
119 Heard St., Elberton, GA 30635
Phone: 706-283-4751
Conger LP Gas
146 S. Ridge Ave., Tifton, GA 31794
Phone: 229-386-5574
2840 US Hwy. 82 W., Sylvester, GA 31791
Phone: 229-776-7336
604-B N. Broadfoot Blvd., Vidalia, GA 30474
Phone: 912-537-8722
3117 Veterans Parkway S., Moultrie, GA 31788
Phone: 229-985-6942
Gas Incorporated
103 Durham Street, Dallas GA 30132
Phone: 770-445-2771
5500 Ball Ground Hwy, Ball Ground GA 30107
Phone: 770-720-1378
2523 Red Bud Rd, Calhoun GA 30701
Phone: 706-629-7321
1776 South Hwy 29, Newnan GA 30263
Phone: 770-253-2162
1725 Dixie Road, Dalton GA 30720
Phone: 706-278-3504
Evergreen Propane
796 Madison Road, Eatonton, Georgia 31024
Phone: (706) 991-5104
302 S Church Street, Thomaston, Georgia 30286
Propane: (706) 646-4711
1002 West Main Street, Forsyth, Georgia 31029
Phone: (478) 994-2119
331 S Houston Lake Road, Warner Robins, Georgia 31088
Phone: (478) 953-0302
149 Macon West Drive, Macon, Georgia 31210
Phone: (478) 476-4558
AmeriGas
3048 Maysville Rd. in Commerce
Phone: (706) 335-5151
12934 Buchanan Hwy. in Temple
Phone: (770) 562-3289
331 Old Hwy. 5 S. in Ellijay
Phone: (706) 276-6262
1331 Old TAlking Rock Rd. in Jasper
Phone: (706) 692-5811
1171b Monticello Rd. in Madison
Phone: (706) 342-1757
134 Jonesboro Rd. in Fairburn
Phone: (770) 964-3357
4262 Interstate Dr. in Macon
Phone: (478) 474-3414
Propane Refill
KASH Gas
6043 New Jesup HIGHWAY Brunswick, GA 31523-1629O
Phone: 912-264-3027
U-Haul
4225 Fulton Industrial Atlanta, GA 30336
Phone: (678) 666-2471
Mark Heard Fuel
2710 Dahlonega Hwy, Cumming, GA 30040
Phone: 770-766-5139
103 Jack Heard Rd, Dawsonville, GA 30534
Phone: 706-265-2994
Alpharetta, Buford, Canton, Cumming, Dahlonega, Dawsonville, Gainesville, Jasper, John's Creek, Milton, Roswell
Ferrellgas
1901 Appalachian Hwy, Ste 104, Blue Ridge
Phone: 706-632-5754
1910 South Hwy. 411, Chatsworth
Phone: 706-695-5722
13 Dean Dr NE, Cartersville
Phone: 888-670-1301
1459 Barnesville Hwy, Thomaston
Phone: 706-647-4711
900 Fifth St, Columbus
Phone: 478-862-5431
1203 N Peterson Ave, Douglas
Phone: 912-384-2649
1407 Fort Lamar Rd, Commerce
Phone: 706-335-3499
1879 Hwy 52E, Dahlonega, GA 30533-5564
Phone: 706-864-6151
24 Joe Kennedy Blvd, Ste 5, Statesboro, GA 30458-3126
Phone: 912-681-4427
883 Bankhead Hwy, Winder, GA 30680-7250
Phone: 706-864-6151
135 Brampton Road, Savannah, GA 31408-2205
Phone: 800-282-1022
4004 Broadway, Macon, GA 31206-1850
Phone: 478-781-7800
Propane Tank Exchange
Georgia Gas
1475 Old Chattahoochee Ave. NW, Atlanta, GA 30318
Phone: 404-857-4440
Plantation Propane
403 Smith Avenue, Thomasville, GA 31792
Phone: (800) 273-5656
Propane Laws in Georgia
As a highly flammable gas, propane is subject to strict laws and regulations in the state of Georgia. This is to protect both consumers and businesses from the dangers of fire and explosion.
Propane must be stored in an approved container, such as a cylinder or tank. The container must be designed for propane storage and have a capacity of no more than 500 gallons. It must also be equipped with a shut-off valve and pressure relief valve.
Businesses that use propane must have a valid license from the Georgia Fire Marshal's office. They must also follow all safety regulations, including having a fire extinguisher on hand at all times.
Consumers should only purchase propane from licensed dealers. They should also be aware of the dangers of propane and how to properly use and store it.
How to choose a propane refill & delivery company
There are a few things to consider when choosing a propane refill and delivery company. Here are a few tips:
Check out online reviews: A good way to get an idea of how a company operates is to read online reviews. This will give you an idea of the company's customer service, pricing, and overall quality.
Consider convenience: When choosing a company, consider how convenient it will be to use their services. For example, some companies offer online ordering and delivery, which can be very helpful.
Ask around: Talk to friends, family, and neighbors who use propane to get recommendations. They'll be able to tell you about their experiences with different companies and help you make a decision.
Reputation: Make sure the company you're considering has a good reputation. You can read online reviews or ask family and friends for recommendations.
Certification: The company should be certified by the National Propane Gas Association (NPGA). This certification ensures that the company has met all safety standards and requirements.
Pricing: Be sure to compare pricing between different companies. Some companies may offer discounts for first-time customers or bulk orders.- Availability: Make sure the company you choose is available when you need them. Many companies offer 24/7 emergency services.
How much does propane cost in Georgia in 2023
Right now, propane prices in Georgia are relatively low. According to the Georgia Propane Education & Research Council (GPERC), the statewide average retail price for residential propane is $3.05 per gallon as of December 2022.
Despite a slight decrease in the price of propane in the United States, the price of propane in Georgia has remained the same compared to last year. This is good news for consumers in the state, as they will not have to worry about their propane costs increasing. While the price of propane may fluctuate from year to year, it is still one of the most affordable fuel sources available. In addition, propane is a clean-burning fuel that is environmentally friendly. For these reasons, propane is a great option for those who are looking for an affordable and eco-friendly fuel source.
If you have an electric heat pump, your propane usage will be lower than if you have a natural gas furnace. And if you have a tankless water heater that uses propane, your propane costs will be even higher. Of course, the biggest factor in how much propane costs is the price of propane itself. Propane prices fluctuate just like any other commodity, so it's important to keep an eye on the market.
What can you do to keep my propane costs down?
As the weather gets colder, many of us start to think about how we can keep our propane costs down. Here are a few things you can do:
Buy your own tank. If you own your propane tank, the price of propane is much lower than when you're leasing the tank. The price of propane is largely dependent on the ownership of the tank. However, owning your tank means that you can shop around for the best price and choose a provider that offers the most competitive rates. This can save you a significant amount of money over time.
One option is to sign up for a fixed-rate plan. With a fixed-rate plan, you'll pay the same price per gallon of propane each month, no matter how the market fluctuates. This can help you budget more effectively and avoid any nasty surprises when your bill comes due. Plus, if propane prices go down, you'll still be paying the same low rate. Of course, not all fixed-rate plans are created equal. Be sure to shop around and compare different offers before signing up for anything. But if you find a good deal, a fixed-rate plan could be a great way to save money on your propane costs.
Get your propane tank filled before the cold weather hits. This will help you avoid the rush and the higher prices that come with it.
Make sure your home is well-insulated. This will help to keep the heat in and the propane costs down.
Use a programmable thermostat to keep the heat at a comfortable level when you're home, and turn it down when you're away or asleep.
Consider alternative heating sources, such as a wood stove or pellet stove, for at least part of the winter. This can help to supplement your propane usage and lower your overall costs.
Shop around for the best propane prices before you purchase your winter supply. This can help you to save money over the long run.
Update appliances in the house to save on gas consumption
If your appliances are more than a decade old, they could be costing you a lot more money in energy bills than newer, more efficient models. Replacing an old fridge, for example, could save you $150-$300 per year in energy costs.
Other appliances that might be worth upgrading include your dishwasher, clothes washer and dryer, water heater, and furnace. These larger appliances can make up a significant portion of your home's energy use, so it's important to choose models that are as energy-efficient as possible. When shopping for new appliances, look for the certified appliances that are required to meet strict energy efficiency guidelines set by the concerned government authority.
You can also check the yellow BTU guide label to compare the operating costs of different models before you buy. The label will tell you how much energy an appliance is expected to use, as well as an estimate of what that will cost you based on your consumption.
Remember to recycle your old appliance when you get rid of it. Many retailers offer discounts on new appliance purchases when you recycle your old one through their store
Refill vs exchange
There are two main ways to get your propane tank refilled – you can either do it, or you can exchange it for a new one. Here's a quick rundown of the pros and cons of each option:
Propane Refill:
Pros:
You can control how much propane goes into your tank, so you don't have to worry about overfilling or underfilling.- It's usually cheaper to refill your own tank than it is to exchange it for a new one.- You don't have to worry about losing your tank deposit.
Refilling your propane tank is generally cheaper than exchanging it, but it does require more time and effort. You'll need to find a propane filling station and then wait in line to have your tank filled.
Cons:
It can be a bit of a hassle to haul your tank to a refill station.- You may have to wait in line if the refill station is busy.
Propane Exchange:
Pros:
Exchanging your propane tank is much easier than refilling it, but it's also more expensive. You can simply take your empty tank to a participating retailer (like most hardware stores) and trade it in for a full one. This is a convenient option if you don't mind paying a bit extra for the convenience.
It's quick and easy – just swap out your old tank for a new one and you're good to go.
You don't have to worry about overfilling or underfilling.
Cons:
It's usually more expensive than refilling your own tank.- You may have to pay a deposit on the new tank.
Is it cheaper to fill or exchange a propane tank?
The answer to this question depends on a few factors, including the price of propane, the size of the tank, and the location of the nearest exchange station. In general, however, it is usually cheaper to fill a propane tank than it is to exchange it.
One reason for this is that exchange stations typically charge a service fee for exchanging a propane tank.
This fee can range from $2 to $5, which can add up if you are exchanging multiple tanks. Additionally, exchange stations usually only offer a partial refund for any propane that is left in the tank. This means that you are essentially paying for propane that you may not even use.
Another reason why filling a propane tank is usually cheaper than exchanging it is that you typically get more propane for your money when you fill up your own tank. For example, a standard 20-pound propane tank typically contains about 4 gallons of propane. If you were to exchange your 20-pound tank at an exchange station, you would only receive 3 gallons of propane in return. That's a gallon less than you would have if you had just filled up your own tank!
In conclusion, it is usually cheaper to fill your own propane tank than it is to exchange it at an exchange station. However, there are some circumstances where exchanging may be the better option – such as if the price of propane is very high or if you are running low on time and
To make a conclusion
Go to a propane refill station in Georgia to get your propane tank refilled. Most propane refill stations are located near major highways. You can find the location of propane refill stations in Georgia by searching online or by contacting your local propane supplier. When you arrive at the propane refill station, have your ID and proof of insurance ready. The staff will need to see these before they can fill your tank. Once everything is in order, they will fill your tank and give you a receipt. Keep this receipt handy in case you have any problems with your tank later on.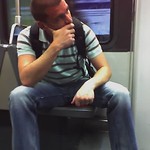 Mike is an experienced propane technician with over 15 years of professional experience in the field. He has dedicated his career to helping customers with their propane needs, from installation to maintenance and repair. Together with Jeremy, he co-founded this website to provide useful information and guidance to customers seeking reliable propane services.