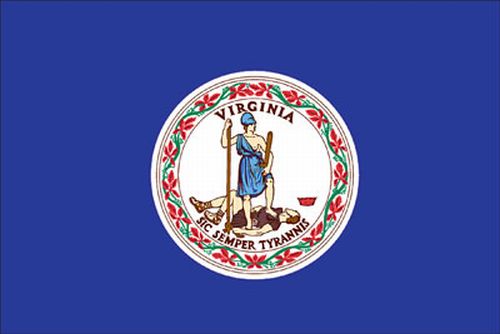 The energy landscape in Virginia is as diverse as its picturesque scenery, and among the various fuel sources, propane has carved out a prominent role in powering homes, businesses, and even transportation. In this ever-evolving environment, dependable propane delivery services have become indispensable for Virginians seeking efficiency, convenience, and peace of mind.
This article delves into the world of propane refill and delivery in Virginia, guiding you through the process of selecting the right provider by weighing critical factors such as pricing, delivery options, customer service, and more.
Read on…
Propane Delivery Companies in Virginia
AmeriGas
Serves many locations in Virginia
Phone: 1-800-805-0659
Quarles Petroleum
1701 Fall Hill Avenue, Suite 200, Fredericksburg, VA 22401
Phone: 540-371-2400; Toll-free: 877-444-3835
Propane On The Way,
3306 Jefferson Davis Highway, Stafford, VA 22554
Phone: (540) 659-0852
Foster Fuels Inc.
P.O. Box 190, 16720 Brookneal Hwy, Brookneal, VA 24528
Phone: 800-344-6457
Ferrellgas
109 Freight Lane, Virginia Beach, VA 23462-5322
Phone: 757-499-2609
Sharp Energy
6560 Lewis B Puller Memorial Hwy, Mattaponi, VA 23110
Phone: 888-742-7740
Suburban Propane
5306 Peters Creek Rd Ste A, Roanoke, VA 24019
Contact: 1-540-777-7928, Fax: 1-540-777-4373
SWVA Gas Service
111 Harrison St, Radford, VA 24141
Phone: 540-315-8176
The Home Oil Company
9227 Sam Snead Hwy., Hot Springs, VA 24445
Bath: (540) 839-5363; Highland: (540) 468-2011
Valley Energy
117 North Bailey Lane, Purcellville, 20132
Phone: 571-497-4841
Holtzman Corp.
Phone: 888-306-4243
Serves many locations
Midway Gas
910 Stultz Rd, Martinsville, VA 24112
Phone: 276-226-9936
Tiger Fuel
175 Caroline Street, Orange, VA 22960
Phone: 540-672-4200
Thomas Brothers Oil & Propane
112 W Broad St., Blackstone, VA 23824
Phone: 336-518-2030
Phillips Energy, Inc.
2586 George Washington Memorial Highway, Hayes, VA 23072
Phone: (804) 642-2166
Parker Oil Co.
1428 West Danville Street, South Hill, VA 23970
Phone: 434-447-3146
EM Gray & Son
16440 Industrial Drive, PO Box 25, Milford, VA 22514
Phone: 800-590-GRAY, 804-633-5048
Hunt Country
Middleburg, VA 20118-0188
Phone: (540) 687-3608
How to Choose a Propane Provider
Choosing a propane provider can be an important decision, as it can impact your overall satisfaction with the service, costs, and reliability of your propane supply. Here are some factors to consider when selecting a propane provider:
-Reputation and reliability: Research the reputation of various propane providers in your area. Read customer reviews and testimonials, ask for recommendations from friends, family, or neighbors, and check for any complaints registered with the Better Business Bureau or other consumer protection agencies.
Pricing and payment options: Compare the prices and payment options offered by different providers. Some may offer locked-in or fixed rates, while others may have variable pricing based on market conditions. Inquire about any fees, such as delivery or tank rental charges, and whether the provider offers budget payment plans or discounts for automatic delivery, senior citizens, or military personnel.

Contract terms: Review the contract terms and conditions offered by the provider, including any early termination fees, penalties, or restrictions on switching providers. Make sure you understand the terms of any long-term contracts or agreements.

Delivery options and scheduling: Assess the provider's delivery options, including automatic deliveries based on your usage history, will-call deliveries where you request a delivery when needed, or scheduled deliveries at specific intervals. Choose a provider that offers a delivery option that best suits your needs and preferences.

Emergency services: Make sure the provider offers 24/7 emergency services in case of a leak, equipment malfunction, or other urgent issues. Ask about their response times and procedures during emergencies.

Equipment and installation: Evaluate the quality and condition of the provider's equipment, including tanks and regulators. Ask about the installation process, whether they provide above-ground or underground tanks, and if they offer any warranties or maintenance plans for their equipment.

Customer service: Gauge the quality of the provider's customer service. Are they responsive, professional, and helpful in answering your questions or addressing your concerns? Good customer service can be a valuable asset when dealing with any issues or inquiries in the future.

Environmental considerations: If you are concerned about the environmental impact of your propane usage, inquire about the provider's environmental practices, such as energy-efficient equipment, carbon offset programs, or initiatives to reduce emissions.
By considering these factors and conducting thorough research, you can select a propane provider that best fits your needs and preferences, ensuring a reliable and cost-effective source of propane for your home or business.
How Much is Propane Per Gallon in this State?
The current price of propane in this state is $3.36 per gallon as of this writing.
Propane prices can fluctuate significantly depending on a variety of factors, including:
Location: Prices can vary between different regions within a state due to transportation costs, local taxes, and regional supply and demand.

Time of year: Propane prices often rise during the winter months when demand for heating increases. Similarly, they may decrease during the warmer months when demand is lower.

Supply and demand: Global and regional events can impact the supply of propane, leading to price changes. For example, extreme weather events, geopolitical tensions, or infrastructure disruptions can all impact the availability and cost of propane.
To get the most accurate and up-to-date propane prices in Virginia, consider the following steps:
Contact local propane suppliers: Reach out to propane suppliers in your area and request a quote for their current prices per gallon. This will provide you with a good sense of the local market.

Check fuel price websites: Websites like the U.S. Energy Information Administration (EIA) or GasBuddy provide information on fuel prices across the country, including propane. While these websites might not have the most up-to-date prices, they can give you an idea of the recent trends in propane prices.

Monitor news and industry updates: Keep an eye on news and industry sources for any significant events or changes that may impact propane prices in your area. This will help you better understand the factors contributing to the current pricing situation.
By combining these approaches, you can obtain a clearer picture of the current propane prices in Virginia and make more informed decisions about your propane needs.
How to Save Money on Your Home's Propane Needs
Saving money on your home's propane needs can be achieved through a combination of smart choices, maintenance, and energy-efficient practices. Here are some tips to help you reduce your propane expenses:
Shop around for the best price: Compare prices from different propane providers in your area. Some providers may offer lower rates or promotions, so it's essential to research your options and choose a provider that offers competitive pricing.

Lock in a fixed rate: If your provider offers fixed-rate pricing, consider locking in a rate during periods of lower propane prices. This can protect you from fluctuations in market prices and provide more predictable monthly expenses.

Insulate your home: Improve your home's insulation to reduce heat loss and decrease your propane consumption. Seal any gaps or cracks in walls, windows, and doors, and consider adding insulation to your attic, basement, or crawl spaces.

Use energy-efficient appliances: Choose propane-powered appliances with high energy-efficiency ratings, such as ENERGY STAR certified models, to reduce your propane consumption and save on energy costs.

Maintain your heating system: Regularly clean and service your propane heating system to ensure it operates efficiently. Replace filters, clean burners, and inspect your system for any leaks or damage.

Install a programmable thermostat: A programmable thermostat allows you to set different temperatures for different times of the day, reducing your propane usage when you're away from home or during the night.

Use propane for multiple applications: Propane can be used for various purposes, such as heating, cooking, and water heating. Using propane for multiple applications may help you negotiate better rates with your provider based on your overall consumption.

Opt for automatic delivery: Some propane providers offer discounts for customers who sign up for automatic delivery. This service can also help prevent you from running out of propane and facing emergency delivery fees.
Implement energy-saving habits: Adopt energy-saving habits, such as lowering your thermostat by a few degrees, using draft stoppers, and closing curtains at night to retain heat. These practices can help reduce your propane consumption and save money.
Monitor your usage: Keep track of your propane usage and identify any trends or inefficiencies. By understanding your usage patterns, you can make adjustments to reduce your consumption and lower your propane costs.
How to Choose Your Payment Method
When choosing a payment method for your propane provider, it is essential to consider your personal preferences, budgeting style, and the options available from the provider. Here are some common payment methods and factors to consider when selecting the best option for you:
Pay-as-you-go: With this method, you pay for propane each time you receive a delivery. This option is suitable for those who prefer to pay for their fuel usage as it occurs, rather than committing to a fixed monthly payment. However, it may result in less predictable costs and could be challenging to budget for if propane prices fluctuate.

Pre-buy or prepayment: Some propane providers offer pre-buy or prepayment options, allowing you to purchase a set amount of propane at a fixed price before the heating season begins. This method can help you lock in a lower rate, protect yourself from price fluctuations, and ensure that you have propane when you need it. However, it requires a more significant upfront payment and may not be refundable if you don't use all the propane you purchased.

Budget plan: A budget plan allows you to spread your propane costs evenly throughout the year, making monthly payments based on your estimated annual usage. This option helps you manage your expenses more predictably and avoid large bills during peak heating months. Keep in mind that if your actual usage differs significantly from the estimate, you may need to make a final settlement payment or receive a credit at the end of the plan period.

Fixed price plan: With a fixed price plan, you agree to pay a set price per gallon for a specific period, regardless of market fluctuations. This option can help you avoid price spikes and manage your budget more predictably. However, you may miss out on potential savings if propane prices drop during the contract period.

Price cap plan: A price cap plan sets a maximum price per gallon that you'll pay during a specified period. If market prices fall below the cap, you'll pay the lower price. This option provides some protection against price increases while still allowing you to benefit from lower prices. Be aware that there may be additional fees associated with this type of plan.
When choosing a payment method, consider the following factors:
Your budgeting preferences: Do you prefer predictable monthly payments or the flexibility of paying for propane as you use it?

Your tolerance for price fluctuations: Are you comfortable with variable propane prices, or would you prefer the stability of a fixed rate or price cap?

Your cash flow: Can you afford a significant upfront payment for a pre-buy plan, or would you prefer smaller monthly payments?

The provider's available options: Not all propane providers offer every payment method, so be sure to inquire about the options they provide.
Ultimately, the best payment method will depend on your individual needs and preferences. Be sure to weigh the pros and cons of each option and choose the one that aligns best with your financial goals and lifestyle.
In Conclusion
Navigating the world of propane providers and payment methods can seem daunting, but with careful consideration of your individual needs and preferences, you can make informed choices that lead to cost savings and greater satisfaction.
By exploring available options, evaluating factors such as pricing, delivery, customer service, and payment methods, you can secure a reliable and efficient propane solution that suits your lifestyle and budget. Remember, staying informed and proactive in your decision-making process is key to ensuring a seamless and enjoyable experience with your propane provider in Virginia.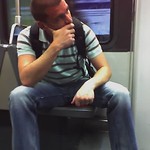 Mike is an experienced propane technician with over 15 years of professional experience in the field. He has dedicated his career to helping customers with their propane needs, from installation to maintenance and repair. Together with Jeremy, he co-founded this website to provide useful information and guidance to customers seeking reliable propane services.