In a world where energy consumption plays a critical role in our daily lives, finding the right energy source that balances efficiency, cost, and environmental impact is essential. Enter Ultramar, a trusted name in the energy industry, committed to providing high-quality propane delivery services that cater to residential, commercial, and industrial customers.
As one of the most versatile and eco-friendly energy sources, propane is an ideal choice for a wide range of applications. They ensure that you receive propane when you need it, without any hassles.
This guide will walk you through everything you need to know about their propane delivery services, from its advantages to the delivery process, the range of solutions offered, and how to get started. So, buckle up and join us as we explore the world of propane delivery, and discover how it can revolutionize your energy needs.
Read this article about Choosing Safe Gas Stations and Avoiding Unsafe Ones
Advantages of Propane Delivery
Ultramar's propane delivery service stands out for several reasons. First and foremost, the convenience and reliability it offers to customers are unparalleled. With their automatic delivery scheduling, you no longer need to worry about checking your tank levels or calling in for a refill.
The company's advanced algorithms track your propane usage and schedule deliveries accordingly, ensuring that you never run out of fuel. Furthermore, the online account management system allows you to access your account information, monitor usage, and make payments with ease from anywhere.
When it comes to pricing, they offer competitive rates and flexible payment options that suit different budgets and preferences. The company understands that fluctuations in energy prices can be a cause of concern for customers, so it provides price protection programs to help you manage your energy costs more effectively. By locking in a fixed rate or choosing a capped price plan, you can shield yourself from sudden price spikes and have greater control over your expenses.
Safety and environmental responsibility are at the heart of Ultramar's operations. The company employs highly trained technicians who adhere to strict safety protocols while delivering, installing, and maintaining propane tanks.
This commitment to safety not only protects you and your property but also ensures the safe handling and storage of propane. Moreover, by choosing propane as your energy source, you contribute to reducing your carbon footprint, as propane emits fewer greenhouse gases compared to traditional fossil fuels.
Last but not least, they are known for its excellent customer support. The company's responsive and knowledgeable staff are always available to address your concerns, answer your questions, and provide prompt assistance when needed. In addition to regular support, Ultramar offers 24/7 emergency services, ensuring that help is just a phone call away in case of unexpected situations.
Read this article about Scheduling Emergency Propane Delivery: A Guide for Homeowners
The Propane Delivery Process
Ultramar follows a systematic process to ensure that your propane needs are met efficiently and seamlessly. The first step involves assessing your unique requirements by evaluating your current propane usage and determining the appropriate delivery frequency. Their experts work closely with you to understand your energy consumption patterns and tailor a delivery schedule that aligns with your needs.
Once your requirements have been assessed, their technicians take care of the installation and maintenance of your propane tank. The company offers professional tank installation services, which include selecting the right tank size and location, ensuring all safety requirements are met, and providing a thorough orientation on how to operate your tank safely. Additionally, Ultramar conducts regular maintenance and inspection visits to guarantee that your tank is functioning optimally and remains compliant with safety standards.
The final step in the process is the actual delivery and monitoring of your propane supply. Ultramar utilizes efficient delivery routes to minimize transit time and reduce the environmental impact of transportation. The company also employs remote tank monitoring technology, which allows them to track your tank levels in real-time and ensure that you never run out of propane.
This combination of smart logistics and advanced technology ensures that your propane is delivered promptly and consistently, giving you peace of mind and the freedom to focus on other important aspects of your life.
How Much Does Propane Cost at Ultramar
The cost of propane at this company can vary depending on several factors, such as market conditions, delivery frequency, location, and customer usage. Ultramar offers competitive pricing for its propane delivery services and strives to provide transparent and affordable pricing options for its customers.
One of the benefits of propane delivery service is the ability to lock in a fixed rate or choose a capped price plan. These pricing protection programs can provide customers with greater predictability and stability in their energy costs, even if market prices fluctuate.
To get a better idea of how much propane costs, customers can contact the company for a consultation. During this consultation, Ultramar's experts will evaluate the customer's energy needs, usage patterns, and location to provide a personalized quote. Additionally, customers can use online fuel price calculator to estimate the cost of propane based on their location and usage.
They provide competitive and transparent pricing for its propane delivery services. The actual cost of propane can vary depending on several factors, but their pricing protection programs and personalized quotes can help customers manage their energy costs more effectively.
Read this article about Is Propane Tank Exchange More Cost-Effective Than Refilling?
How to Save on Propane Delivery
Propane is an excellent energy source that offers many benefits, such as efficiency, versatility, and affordability. However, the cost of propane delivery can add up over time, especially during peak usage periods. Fortunately, there are several ways to save on propane delivery without compromising on the quality or reliability of your propane supply. Here are some tips to help you reduce your propane delivery costs:
Schedule Regular Maintenance – Proper maintenance of your propane tank and appliances can help prevent costly repairs and prolong their lifespan. Regular inspections and cleaning can also improve their efficiency, reducing your propane usage and delivery frequency.


Optimize Your Energy Usage – One of the easiest ways to save on propane delivery is to reduce your energy consumption. Simple changes such as lowering your thermostat, fixing leaks, and switching to energy-efficient appliances can lower your propane usage, saving you money on your delivery costs.


Choose the Right Tank Size – Choosing the right tank size for your propane needs can help you avoid unnecessary delivery fees. A smaller tank may require more frequent deliveries, while a larger tank may not be cost-effective if you don't use propane regularly. Consult with Ultramar's experts to determine the ideal tank size for your usage.


Sign Up for Automatic Delivery – Ultramar's automatic delivery service uses advanced algorithms to monitor your propane usage and schedule deliveries accordingly. This ensures that you never run out of propane, eliminates the need for emergency deliveries, and can save you money on delivery fees.


Choose a Capped Price Plan – Ultramar's capped price plan allows customers to lock in a fixed propane price for a specified period, regardless of market fluctuations. This plan provides predictability and stability in your energy costs, helping you manage your budget and avoid surprises.


Take Advantage of Promotions – Ultramar offers promotions and incentives throughout the year, such as sign-up bonuses, referral programs, and seasonal discounts. Keep an eye on Ultramar's website and social media channels to stay informed about the latest promotions and take advantage of the savings.
Saving on propane delivery is possible with a little bit of planning and optimization. By scheduling regular maintenance, optimizing your energy usage, choosing the right tank size, signing up for automatic delivery, choosing a capped price plan, and taking advantage of promotions, you can reduce your propane delivery costs and enjoy the benefits of this clean and efficient energy source. Contact Ultramar today to learn more about their propane delivery services and how they can help you save on your energy bills.
Ultramar's Range of Propane Solutions
Ultramar offers a diverse range of propane solutions to cater to various customer needs. For residential customers, propane services cover a wide array of applications, including home heating, cooking, and water heating. In addition to providing energy-efficient solutions for indoor use, propane is an excellent fuel for outdoor living spaces, powering barbecues, patio heaters, and even pool heaters.
By choosing this company as your propane provider, you can enjoy the comfort and convenience of a clean, reliable, and versatile energy source at home.
Commercial customers can also benefit from their propane services. The company provides propane solutions for space and water heating, as well as cooking and refrigeration needs. Additionally, They offer forklift and fleet fueling services, ensuring that your business operations run smoothly and efficiently.
By choosing propane, you can not only reduce your energy costs but also contribute to a cleaner and greener environment.
Industrial clients can rely on them for a variety of propane applications, such as construction and temporary heat, agricultural uses, and power generation. Propane's versatility and high energy content make it an ideal fuel for many industrial processes, and the company's commitment to safety and efficiency ensures that your operations are never compromised.
How to Get Started with Propane Delivery
Taking the first step towards switching to propane delivery is simple. Begin by researching and comparing propane providers in your area, paying attention to factors such as pricing, customer reviews, and the range of services offered. Once you have identified Ultramar as your preferred provider, contact the company to schedule a consultation. During this consultation, their experts will assess your propane needs, recommend the most suitable solutions, and provide you with a personalized quote.
After the consultation, you can set up an account with them and schedule the installation of your propane tank. The company's technicians will guide you through the entire process, ensuring that your tank is installed safely and efficiently. Once your tank is up and running, you can enjoy the numerous benefits of their propane delivery service.
Payment Methods You Can Opt Into
Ultramar offers several convenient payment options to make the billing process as easy and stress-free as possible. Customers can choose from the following payment methods:
Credit Card – They accept major credit cards, including Visa, Mastercard, and American Express. You can make a one-time payment or set up automatic payments using your credit card. This payment option is ideal for customers who want to earn rewards points or cashback on their credit card purchases.


Pre-Authorized Payment (PAP) – With PAP, you can authorize Ultramar to withdraw payments directly from your bank account. This option saves you time and eliminates the need to write and mail checks or visit their office to pay your bill. You can choose the frequency of payments, such as weekly, bi-weekly, or monthly, and have peace of mind knowing that your bills will be paid on time.


Online Banking – You can pay your bill online using your bank's online banking platform. Simply add Ultramar as a payee and enter your account information. Online banking is a convenient option for customers who prefer to manage their bills and payments through their bank's online portal.


Client Space – their Client Space is an online platform that allows you to manage your account and make payments online. Once you create an account, you can access your billing history, usage data, and payment options. Client Space is an excellent option for customers who want to monitor their energy consumption and manage their bills from one central location.
The company's flexible payment options give customers the freedom to choose the method that works best for their needs and preferences. Whether you prefer to use your credit card, authorize payments through your bank account, or manage your account online, Ultramar has a solution that can simplify your life and streamline your energy billing process.
Conclusion
Ultramar propane delivery offers a convenient, cost-effective, and environmentally responsible energy solution for residential, commercial, and industrial customers alike. With its commitment to safety, excellent customer support, and advanced technology, this company stands out as a trusted and reliable propane provider.
As you consider making the switch to propane, remember that choosing Ultramar means not only embracing a cleaner and more efficient energy source but also partnering with a company that genuinely cares about your needs and the environment. So, don't hesitate to take the first step towards a better energy future.
Contact them today and discover how their propane delivery services can transform your life and contribute to a greener, more sustainable world.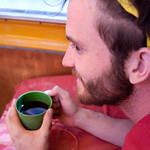 Jeremy is a highly experienced professional propane technician with over 21 years of experience in the industry. Throughout his career, he has gained extensive knowledge and expertise in propane gas installation, maintenance, and repair, as well as in ensuring safety and compliance with industry standards. Mike has worked with various residential, commercial, and industrial clients, providing top-notch services and solutions to meet their propane needs. He is dedicated to his craft and passionate about delivering exceptional service to his clients.