Are you in search of a reliable and cost-effective energy solution for your home or business? Look no further than Peak Propane! Offering a wide range of services tailored to meet your unique needs, Peak Propane is the go-to choice for customers seeking an efficient and environmentally-friendly fuel source. With their exceptional customer service, flexible delivery options, and competitive pricing, this supplier is dedicated to providing an outstanding experience for residential, commercial, and agricultural clients alike.
In this article, we will explore the many reasons why you should consider this provider for your energy requirements and how our services can enhance your comfort, productivity, and sustainability.
How Much Does Propane Cost
The cost of propane can vary depending on several factors, including location, seasonal demand, market fluctuations, and the size of your purchase. As of April 2023 the average price of propane was around $2.30 to $3.50 per gallon. However, it is essential to note that prices may have changed since then, and regional differences can significantly impact costs.
To get an accurate and up-to-date estimate of propane prices in your area, consider the following steps:
Contact local propane suppliers: Reach out to propane suppliers in your area, and request a quote for propane prices. This will give you an idea of the current market rates and help you compare different suppliers.

Check online resources: Some websites track and report average propane prices on a regional or national level. The U.S. Energy Information Administration (EIA) is one such resource that provides weekly and monthly reports on propane prices. However, keep in mind that these averages may not reflect the exact prices offered by local suppliers.

Look for promotions or discounts: Some propane suppliers may offer promotions, discounts, or special pricing for new customers, long-term contracts, or bulk purchases. Ask local suppliers about any available deals that could help lower your propane costs.

Consider delivery and tank fees: When comparing propane prices, remember to factor in any additional costs associated with delivery, tank rental or purchase, and other fees that may apply. These extra costs can impact the overall price of your propane supply.
Remember that propane prices can fluctuate over time due to various factors, such as changes in crude oil prices, seasonal demand, and supply disruptions. It's a good idea to monitor propane prices regularly and consider locking in a fixed rate or participating in a price protection program if available from your supplier. This can help you avoid price spikes and better manage your propane expenses.
How to Get a Discount
To get a discount at Peak Propane or any other propane supplier, consider the following strategies:
New customer promotions: Some propane suppliers may offer special pricing, promotions, or discounts for new customers as an incentive to switch from their current supplier. Check with the representative to see if they have any new customer discounts available.

Referral programs: Some propane suppliers offer referral programs where you can earn discounts or credits for referring new customers. If the supplier has a referral program, you can potentially save on your propane costs by referring friends, family, or neighbors who need propane services.

Long-term contracts: Signing a long-term contract them or another supplier might provide you with a discount on propane prices or waive certain fees, such as tank rental or delivery fees. Ask about the available contract options and any potential savings associated with long-term agreements.

Bulk purchases or pre-buy programs: Some propane suppliers offer discounts for purchasing large quantities of propane at once or pre-buying propane before the high-demand season. Inquire with the representative about any bulk purchase discounts or pre-buy programs that could help lower your propane costs.

Payment plans: Some suppliers may offer discounts or reduced fees for customers who enroll in automatic payment plans, pay their bills on time, or pay in advance. Ask Peak Propane about any available payment-related discounts or incentives.

Seasonal promotions: Occasionally, propane suppliers may run seasonal promotions or special offers, such as discounted rates during the offseason. Keep an eye on their website or social media channels for any announcements about promotions or discounts.

Senior, military, or other special discounts: Some propane suppliers offer discounts for senior citizens, military personnel, veterans, or other specific groups. Check with thm to see if they have any applicable discounts.

Negotiate: When discussing propane prices and services with Peak Propane or other suppliers, don't hesitate to ask for a better rate or inquire about available discounts. They may be willing to provide a discount or waive certain fees to retain your business.
Remember that not all propane suppliers will offer the same discounts or promotions, so it's essential to shop around and compare different suppliers to find the best deal for your propane needs.
Peak Propane Charge No Fees on Delivery
Peak Propane takes pride in providing exceptional service and value to its customers. As part of this commitment, Peak Propane charges no additional fees for standard propane deliveries. This means customers can enjoy the convenience and reliability of propane delivery without worrying about hidden costs or extra charges.
By offering transparent and straightforward pricing, Peak Propane ensures that customers can focus on enjoying the benefits of propane as a clean, efficient, and versatile energy source for their homes, businesses, or agricultural operations. Remember, though, that it's essential to schedule your deliveries within normal business hours and monitor your propane levels to avoid the need for emergency deliveries, which may come with additional fees.
There are several factors that can influence charge fees on delivery of other suppliers:
Seasonal demand: Propane demand usually increases during the winter months due to its usage as a heating fuel. This increased demand can lead to higher prices and delivery fees.

Weather-related events: Extreme weather events, such as hurricanes or blizzards, can disrupt propane supply chains, resulting in increased costs for suppliers that may be passed on to customers in the form of delivery fees.

Geographical location: Customers in remote or hard-to-reach areas may be subject to higher delivery fees due to the increased logistical costs associated with delivering propane to these locations.

Market fluctuations: Changes in global propane supply and demand can impact the price of propane. When propane prices are high, suppliers may impose delivery fees to offset the increased cost of obtaining propane.

Contract terms: The specific terms of your propane delivery contract may dictate whether or not delivery fees are applied. Some suppliers may offer fixed pricing or guaranteed pricing to avoid fees, while others may have variable pricing that includes peak fees during high-demand periods.
To minimize the impact of peak propane charge fees on delivery, customers can consider the following strategies:
Lock in pricing: If possible, secure a fixed-price contract with your propane supplier to avoid fluctuations in propane prices and the potential for the fees.

Schedule deliveries strategically: Try to schedule propane deliveries during off-peak times or before the high-demand season begins to avoid fees.

Compare suppliers: Shop around and compare propane suppliers in your area to find the most competitive pricing and delivery terms.

Use propane efficiently: Implement energy-saving measures to reduce your overall propane consumption and lessen the impact of delivery fees.
Their Business Hours
Peak Propane, as a propane supplier, prides itself on offering convenient and accessible service to its customers. With availability 24 hours a day, 7 days a week, this supplier ensures that customers can access propane when they need it, even outside of normal business hours.
Normal business hours are:
Monday to Friday: 8 AM to 5 PM
Saturday: 9 AM to 2 PM
During these normal business hours, customers can expect full customer service support, including scheduling deliveries, discussing contracts, and addressing any billing or service-related questions. Outside of these hours, Peak Propane may offer emergency delivery service to ensure customers do not run out of propane during evenings, weekends, or holidays. However, it is essential to note that emergency deliveries may come with additional fees.
To avoid the need for emergency deliveries and potential additional charges, customers are encouraged to monitor their propane levels regularly and schedule routine deliveries within normal business hours. Additionally, participating in a propane supplier's automatic delivery program can help prevent running out of propane by allowing the supplier to monitor usage and schedule deliveries as needed.
Two Delivery Methods You Can Choose
Peak Propane offers two types of delivery services to cater to customers' preferences and needs: KEEP FULL service and WILL CALL service. Both options aim to provide convenience and flexibility for customers while ensuring a consistent supply of propane.
KEEP FULL service: With this option, Peak Propane takes care of monitoring your propane tank levels and automatically schedules deliveries when your tank is running low. This means you don't have to worry about checking your propane levels or scheduling deliveries yourself. The KEEP FULL service provides peace of mind and ensures that you always have an adequate supply of propane.

WILL CALL service: With the WILL CALL service, you are in control of scheduling your propane deliveries. When you notice that your tank is running low, or you are ready for a delivery, you simply contact them to schedule a delivery at a time that works for you. This option provides more flexibility for customers who prefer to manage their propane usage and delivery schedule.
Peak Propane understands that your time is valuable and strives to work with your schedule to ensure a seamless and convenient delivery experience. By offering these two types of delivery services, they can cater to different customer preferences and provide a tailored approach to propane delivery.
You Can Leased Tanks
Peak Propane also offers the option to lease propane tanks for customers who prefer not to purchase a tank outright. Leasing a propane tank can provide several benefits, including lower upfront costs, flexibility, and ongoing support from the propane supplier.
Benefits of leasing a propane tank:
Lower upfront costs: Purchasing a propane tank can be a significant investment. By leasing a tank, you can avoid the high upfront cost of tank ownership and instead pay a monthly or annual lease fee.

Flexibility: Leasing a propane tank can provide more flexibility, especially if you're not sure how long you will need a propane supply or if you plan to move in the near future. It's generally easier to terminate a lease and switch suppliers if needed, compared to owning a tank.

Maintenance and support: When you lease a propane tank, the supplier is responsible for the tank's maintenance and upkeep. This can include regular inspections, repairs, and replacement of the tank if necessary. Having a leased tank means you don't have to worry about these aspects, as the propane supplier will take care of them.

Tank sizing and upgrades: If your propane needs change over time, leasing a tank allows you to upgrade or downgrade to a different size more easily. Your propane supplier can help you select the appropriate tank size for your needs and facilitate any necessary changes.
When considering leasing a propane tank, it's essential to review the terms and conditions of the lease agreement carefully. Make sure you understand the fees associated with leasing, the duration of the lease, and any responsibilities or restrictions that may apply.
If you decide to lease a propane tank from them, the company will work with you to determine the appropriate tank size and type based on your propane usage and needs. They will also handle the installation and setup of the leased tank at your location.
Peak Propane Service Residential, Commercial and Agricultural Needs
Peak Propane offers a comprehensive range of propane delivery services to meet the diverse needs of various sectors, including residential, commercial, and agricultural customers. Each sector has unique requirements, and Peak Propane is equipped to provide tailored solutions to ensure a reliable and efficient propane supply.
Residential Propane Delivery: Residential propane delivery services cater to households that use propane as a source of energy for heating, cooking, water heating, and other appliances. They can deliver propane to homes, providing a safe and reliable energy source for daily use. The company offers flexible delivery options such as KEEP FULL and WILL CALL services, allowing homeowners to choose the best delivery method for their needs.
Commercial Propane Delivery: Commercial propane delivery services are designed for businesses that rely on propane for various operations, such as heating, cooking, or powering equipment. They can supply propane to a wide range of commercial establishments, including restaurants, hotels, retail stores, office buildings, and warehouses. The company can work with businesses to develop a delivery schedule that meets their specific requirements and ensures a consistent supply of propane.
Agricultural Propane Delivery: Agricultural propane delivery services cater to the unique needs of farms and agricultural operations that use propane for crop drying, irrigation, heating greenhouses, and powering equipment. Peak Propane understands the critical role propane plays in agricultural productivity and can provide reliable, timely deliveries to support the needs of farmers and agribusinesses. The company can help agricultural customers determine the optimal propane storage and delivery solutions to meet their specific requirements.
In each of these sectors, this supplier is committed to delivering high-quality propane, providing excellent customer service, and ensuring safety and efficiency in all aspects of their operations. By offering tailored propane delivery services to residential, commercial, and agricultural customers, Peak Propane can support the diverse energy needs of their community.
How to Find a Location Near You
To find a nearest location near you or a propane supplier in your area, you can use the following methods:
Search online: Use your preferred search engine (e.g., Google, Bing) and search for "Peak Propane near me" or "propane suppliers near me." This should provide you with a list of nearby locations and suppliers, along with their addresses, contact information, and reviews.

Visit the company website: Go to the their website or the website of your preferred propane supplier. Look for a "Locations" or "Find a Location" page that may have a search function or a list of locations sorted by area or zip code.

Use online maps or GPS: Utilize online map services such as Google Maps, Apple Maps, or a GPS navigation system to search for "Peak Propane" or "propane supplier." These services can provide directions, distances, and estimated travel times to nearby locations.

Check local business directories: Look for local business directories or Yellow Pages, which may list propane suppliers in your area. These directories often provide addresses and contact information for businesses.

Ask for recommendations: Reach out to friends, family, or neighbors who use propane and ask if they have any recommendations for propane suppliers near you. They may be able to provide personal experiences and opinions on local suppliers.

Contact your local chamber of commerce or business association: Local business organizations often have information on area businesses, including propane suppliers. Contacting these organizations can help you identify local suppliers and learn more about their services.
Once you have identified a nearby location or other propane supplier, visit their website or contact them directly to learn more about their services, pricing, and delivery options. It's always a good idea to compare multiple suppliers to find the best fit for your propane needs.
In Summary
choosing Peak Propane as your energy provider can be a game-changer for your home or business. With our commitment to delivering high-quality propane, exceptional customer service, and a range of services tailored to meet the needs of residential, commercial, and agricultural clients, you can trust us to provide a seamless and satisfying experience.
By opting for Peak Propane, you not only enjoy the benefits of an efficient and environmentally-friendly fuel source but also gain access to flexible delivery options and potential cost savings through various discount opportunities. Make the switch to this supplier today and experience the difference a reliable and customer-focused propane supplier can make in your life.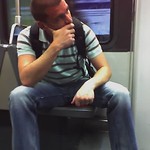 Mike is an experienced propane technician with over 15 years of professional experience in the field. He has dedicated his career to helping customers with their propane needs, from installation to maintenance and repair. Together with Jeremy, he co-founded this website to provide useful information and guidance to customers seeking reliable propane services.