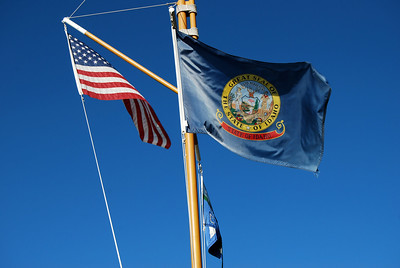 If you need a propane refill in Idaho, there are a few options available to you. You can either go to a gas station or a propane retailer to have your tank refilled, or you can exchange your empty tank for a full one at a propane exchange location.
Gas stations that offer propane refills typically charge by the gallon, so be sure to know how much propane your tank holds before you go. Propane retailers usually have fixed prices for propane refills, so it's a good idea to call ahead and ask about pricing before making the trip.
Propane exchange locations can be found at most hardware stores, home improvement stores, and some grocery stores. Exchange tanks are usually only available in 20-pound sizes, so if you have a larger tank, you'll need to go to a gas station or propane retailer for a refill.
How much does propane cost in Idaho in 2023
The average price of propane in Idaho during the winter heating season is $2.648 per gallon. This is the same as last year, when the average winter heating season price was $2.685 per gallon. While the average price of propane in Idaho has remained the same compared to last year, there has been some fluctuation in prices throughout the state.
Despite some fluctuations in propane prices throughout the state, the overall average price of propane in Idaho has remained unchanged compared to last year. This is good news for Idahoans who rely on propane to heat their homes and businesses during the winter months.
Propane prices vary by location, retailer and by month of the year.
Propane companies in the state
Are you looking for propane company or retailer? If you are in the market for a propane company, there are a few things you should take into consideration.
You will want to make sure that the company is licensed and insured. This is important in case something goes wrong and you need to make a claim.
You will want to ask about the company's delivery charges. Some companies charge a flat rate, while others charge by the gallon. Be sure to ask about this so you can budget accordingly.
You will want to inquire about the company's payment options. Some companies require that you pay upfront, while others allow you to pay after delivery. Be sure to ask about this so you can choose the option that best suits your needs.
Retailers that refill
LP Propane
1568 E 17th St, Idaho Falls, ID 83404
Phone: (208) 529-4976
477 W Hwy 26 Blackfoot, ID 83221
Phone: (208) 785-2586
Clearwater Propane
4228 Hatwai Road, Lewiston, ID 83501
Phone: (208) 798-5220
Juliaetta Market
1051 Main St, Juliaetta, ID 83535
Phone: 208-276-3281
Fernwood Mercantile Co
64147 State Hwy 3, Fernwood, ID 83830
Phone: 208-245-2098
Crossroads Convenience Store
700 2nd Ave, Deary, ID 83823
Phone: 208-877-1606
CHS Primeland
015 E Main St, Craigmont, ID 83523
Phone: 208-924-5281
Welenco Stove Store
533 Thain Rd, Lewiston, ID 83501
Phone: 208-743-5525
Lewiston RV Center
3306 Hatwai Rd, Lewiston, ID 83501
Phone: 208-746-8632
Moscow Building Supply
760 N Main St, Moscow, ID 83843
Phone: 208-882-4716
Spence True Value Hardware
915 E White Ave, Moscow, ID 83843
Phone: 208-883-8131
Conoco
1823 US-95, Craigmont, ID 83523
Phone: 208-924-6992
Gateway
305 Joseph Ave, Winchester, ID 83555
Phone: 208-924-6831
LP V1 Propane
1770 n Holmes Ave, Idaho Falls
CHS Primeland
1200 Snake River Ave, Lewiston
Phone: 208-743-8551
Nez Perce Express II
17372 Nez Perce Rd, Lewiston
Phone: 208-746-6225
Neighborhood Market
505 Bryden Ave #4444, Lewiston,
Phone: 208-746-7786
Neighbors A1 Market & Gas
1310 Grelle Ave, Lewiston, ID
Phone: 208-746-2204
Sinclair
1011 N Main St, Hailey, ID 83333
Phone: (208) 788-1335
Ferrellgas
2508 East Railroad Street, Nampa,
Phone: 208-467-2623
U-Haul
2112 Caldwell Blvd, Nampa, ID 83651
Phone: (208) 467-1102
8151 W Chinden Blvd., Boise, ID 83714
Phone: (208) 377-2755
1091 Northgate Mile, Idaho Falls,
Phone: (208) 524-3585
Propane delivery companies
Alpine Propane
1076 West Main Rexburg, ID 83440
Phone: (208) 359-1510
Holiday Propane
175 North Main Street Driggs,
Phone: 208-354-4328
The Co-Op Gas & Supply Co.
1201 Fontaine Dr., Ponderay,
Phone: 208-263-3338
Valley Wide Cooperative
2114 N. 20th St., Nampa, ID 83687
Phone: 208-324-8000
High Plains Propane
59 West Main Street Dubois,
Phone: (208) 374-5150.
Double H Gas
1138 University Blvd., Rexburg,
Phone: 208-356-8088
Serving AChester, Driggs, Dubois, Hamer, Hebgen Lake, Henrys lake, St. Anthony, Sugar City, Terreton, Victor, and West Yellowstone, Alpine Wyoming, Ashton, Blackfoot, Macks Inn, Monteview, Mudd Lake, Newdale, Teton, Tetonia, Rexburg, Rigby, Ririe, Shelly, Island Park, Jackson Hole Wyoming, Idaho Falls, Last Chance, Spencer,
Hiler Propane
495 N 2ND East (PO Box 688) Mountain Home, ID 83647
Phone: 208-587-5416
Suburban Propane
2868 Garrett Way, Pocatello,
Phone: 208-232-1723
8550 Franklin Rd, Boise,
Phone: 208-375-4254
139 Locust St S, Twin Falls,
Phone: 208-733-4608
370 S Main St., Driggs,
Phone: 208-354-2274
Fall River Propane
Serving Ammon, Ashton, Driggs, Firth, Idaho Falls, Iona, Island Park, Rexburg, Ririe, Rigby, Teton Valley, Shelley, St. Anthony
Phone: 833-682-3671
Idaho County Propane
1065 ID-13, Grangeville,
Phone: 208 983 0597
North Idaho Propane
54159 N. Old Hwy 95, Athol,
Phone: 208-772-6719
AmeriGas
180 Thenon St. in Kooskia, ID
Phone: (208) 926-7364
2595 East Seltice Way in Post Falls, ID
Phone: (208) 773-1512
760 West Main St. in Jerome, ID
Phone: (208) 324-2339
835 Banks-Lowman Rd. in Garden Valley, ID
Phone: (208) 462-2494
534 Grand Ave. in ARCO
Phone: (208) 527-3522
1611 North Davis Ave. in McCall, ID
Phone: (208) 634-8181
How to choose a propane company to get the best deal from
When choosing a propane company, it is important to consider the following factors:
The company's reputation. Make sure to research the company and read reviews from previous customers.
The company's safety record. Make sure the company has a good safety record and is properly licensed and insured.
The company's prices. Get quotes from several companies and compare prices.
The company's customer service. Make sure the company is responsive and easy to communicate with.
You'll want to compare prices between different companies.
When it comes to choosing a propane company, safety should be your top priority. Make sure the company is licensed and insured before doing business with them.
Ask about their delivery policies and procedures to ensure your propane will be delivered safely and on time. Once you've found a few reputable companies, compare prices to get the best deal.
Propane Law in Idaho
It is important to know the propane law before using this type of fuel. This state has some specific regulations that must be followed in order to use the product safely.
Propane laws are designed to protect consumers and ensure best safety practices. The Idaho Liquefied Petroleum Gas Safety Board is responsible for regulating the safety standards in the state.
All businesses that sell, transport, or distribute propane must be licensed. Licenses are valid for specific period and must be renewed. Businesses must follow strict safety rules and regulations. They must have trained employees, proper equipment, and adequate insurance. The authority investigates complaints against propane businesses. They can impose fines or revoke licenses if businesses violate the law. Consumers should only purchase propane from licensed businesses.
How to save money on propane gas
Propane is a popular fuel source for many home appliances, but the high cost of propane can be a budget buster. Here are some tips on how to save money on propane gas:
Use less propane. Propane is a very efficient fuel source, so using less of it can save you money. Try using energy-saving appliances and techniques, such as weatherstripping and insulation, to reduce your propane usage.
Shop around for the best price. Propane prices can vary significantly from one supplier to the next. It pays to shop around and compare prices before you purchase propane.
Buy in bulk. Purchasing propane in bulk can save you money in the long run. Many propane suppliers offer discounts for customers who purchase large quantities of propane at once.
Use a propane-powered generator. A propane generator is a great way to save money on propane gas. Propane generators are very efficient and can help you save money on your electric bill as well.
Consider alternative heating sources. If you're looking for ways to reduce your propane usage, consider alternatives to traditional heating sources, such as solar power or geothermal energy. These alternative energy sources can help you save money on your overall energy costs.
Safety practices
All users of portable or stationary propane tanks must have a permit from the state fire marshal. This permit must be renewed every three years. Propane may only be used in well-ventilated areas. This means that there should be no open flames and that the area should be well-ventilated with fresh air.
Propane must be stored in a cool, dry place. It should not be stored near any ignition sources, such as pilot lights, stoves, or heaters. The temperature of the storage area should not exceed 120 degrees Fahrenheit.
If you use propane, you must have an emergency shut-off valve installed. This valve must be within easy reach of the user and clearly labeled. If you use a portable propane tank, it must be properly secured at all times. It should not be left unattended, and it should be placed in an upright position when not in use.
Never store propane tanks inside your home or garage.
Be sure to check all connections and fittings before using propane.
Never use propane near an open flame. By following these simple safety tips, you can help prevent accidents and injuries associated with propane.
Cities and municipalities in ID
Homedale, Mccall, Nampa, Blackfoot, pocatello, Rigby, Jerome, Preston, Rexburg, Lewiston, Burley, Meridian, Caldwell, Pocatello, Coeur d'Alene, Twin Falls, Post Falls, Lewiston, Eagle, Moscow, Gooding, Kuna, Orofino, Ammon, Salmon, Hayden, Mountain Home, Chubbuck, Star, Blackfoot, Garden City, Rathdrum, Middleton, Fruitland, Kimberly, Wendell, Filer, Dalton Gardens, Kellogg , Iona, Priest River, Driggs, Paul, Lapwai, Challis, Arco, Genesee, Hagerman, Troy, Inkom, McCammon, Wallace , Menan, Teton, Horseshoe Bend, Mullan, Hauser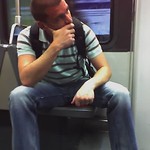 Mike is an experienced propane technician with over 15 years of professional experience in the field. He has dedicated his career to helping customers with their propane needs, from installation to maintenance and repair. Together with Jeremy, he co-founded this website to provide useful information and guidance to customers seeking reliable propane services.