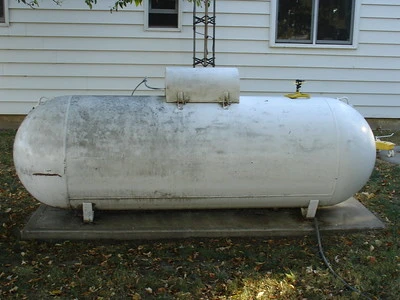 When is propane tank considered abandoned is a common question we hear from our customers. In this short article, we will try to answer those questions.
The period after which a propane tank can be deemed as legally abandoned can significantly vary, contingent on your local rules, contractual terms with the propane firm, and the nature of the propane procurement, whether rented or bought. In numerous regions, an object that has been left unattended on private land for an extended period without the approval of the property owner could be deemed abandoned. But with propane tanks, it's a bit more nuanced since these are frequently leased, and the leasing agreement may stipulate the terms and timelines for removal.
If the propane tank belongs to a propane service provider and you were availing their services, it's probable that the tank is leased and remains the property of the said company. Under such circumstances, the propane service provider usually has the right to recover their tank, even after a substantial amount of time has passed.
It's important to get in touch with the propane service provider to discuss the situation and request the removal of the tank. If they decline to do so, or if reaching them proves to be challenging, obtaining legal counsel might be the best course of action.
Always refer to your local laws and possibly seek legal guidance to comprehend your rights and duties in these situations.
Every State Has Its Own Local Laws for Abandoned Propane Tank
Every state, and quite frequently, distinct municipalities within these states, have their unique laws and protocols pertaining to the management of deserted propane tanks. This encompasses rules regarding who is entitled to ownership of these tanks, what steps need to be taken for their safe removal or disposal, and the definition of "abandonment".
Given the possible safety hazards associated with propane tanks, understanding abandonment and asserting ownership can be a convoluted process. Therefore, it's imperative to familiarize yourself with the local laws or seek advice from a legal expert if you find an abandoned propane tank on your premises.
If you're uncertain about your area's specific regulations, you might consider contacting your local governing offices, your state's Environmental Protection department, or a local legal authority to garner more information. Remember, dealing with potentially dangerous substances like propane should always prioritize safety.
Rules for Claiming Abandoned Propane Tank
To lay claim to an unused propane tank, there are various stages and guidelines that you should be aware of. Please note that these steps could differ based on your jurisdiction, but the following general guidelines might be helpful:
Figuring Out Ownership: The first task is to find out who owns the propane tank. Look for any marks or codes on the tank that could lead you to the manufacturer or supplier to unearth details about its last registered owner.

Getting in Touch with the Owner: If you're able to track down the owner, try reaching out to them. The propane tank may have been left behind accidentally or deliberately. If they have no further use for it, you might be able to take it off their hands.

Reporting to Local Authorities: In the case where the owner is unreachable or shows no interest in reclaiming the tank, reach out to your local governing bodies to understand the procedure for taking possession of unclaimed property. Usually, it involves reporting the item, waiting for a specific duration, and then claiming it if it remains unclaimed.

Safety Check: The next step is to bring in a professional to inspect the propane tank. This is non-negotiable, as propane tanks can pose significant risks if they're damaged, outdated, or haven't been properly maintained. Safety should always be your priority.

Securing Ownership Papers: Once the tank has been claimed successfully, ensure that you receive documents indicating your ownership. This might entail completing the necessary paperwork, registering the tank with local officials, or even with the manufacturer of the tank.

Adhering to Safety Regulations: Always adhere to safety regulations when handling a propane tank. This includes positioning it at a safe distance from any structures or combustible materials, periodically checking for potential leaks, and abiding by all instructions for filling and operating the tank.
Be aware that these steps are only a general guideline and actual procedures can greatly depend on your specific location. Make sure to check with local authorities or seek legal advice to make sure you're proceeding correctly.
If Hou Have a Tank on Your Property, Write the Propane Company a Letter
Writing a letter to the propane company is an appropriate step to take if you have a tank on your property that you'd like removed or if you have concerns about it. This formal method of communication can help establish a record of your request and responses, which can be important for legal or other reasons.
While the idea of charging a storage fee to the propane company for not picking up their tank from your property might seem justifiable, it's a complicated matter. The feasibility and legality of this approach will depend heavily on the specific laws and regulations of your jurisdiction, as well as the terms of any agreement you have with the propane company.
In many cases, propane tanks are leased from the company, and the company retains ownership of the tanks. If this is the case, your agreement with them might specify the circumstances under which the tank can be removed, and it might include provisions for what happens if they do not remove it.
Before charging a storage fee, it would be advisable to do the following:
Read the Contract: Look for any clauses that might pertain to this situation. There might be a clause that specifically addresses what happens if the company fails to pick up its tank.


Seek Legal Counsel: Before taking any action, consult with a lawyer or a legal expert. They can advise you on your rights and the potential consequences of charging a storage fee.


Send Written Communication: Send a letter or email to the company requesting the removal of the tank, and mentioning the potential storage fee if they do not comply. This can serve as proof that you attempted to resolve the issue before imposing a fee.
Remember, this advice is based on general principles and the specific laws and regulations in your jurisdiction may differ. Always seek advice from a legal professional before taking actions like this.
Read also: Is Your Propane Dealer Taking Advantage of You? How to Find Out
In Conclusion
The determination of when a propane tank is considered abandoned is complex and largely dependent on the specific rules and regulations of local or state jurisdictions, as well as any contractual terms between the propane supplier and the customer.
It often involves various factors such as the duration the tank has been left unused, the nature of the original agreement with the propane company, and specific laws governing the handling and ownership of such tanks.
Given the potential safety risks and legal implications associated with propane tanks, it's crucial to follow all local laws and regulations and to consult with legal experts when dealing with an abandoned tank.
It's always recommended to approach such situations with safety as the top priority, and to engage with the relevant parties, including the propane company and local authorities, to resolve the issue in a lawful and safe manner.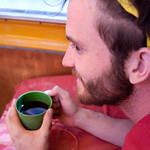 Jeremy is a highly experienced professional propane technician with over 21 years of experience in the industry. Throughout his career, he has gained extensive knowledge and expertise in propane gas installation, maintenance, and repair, as well as in ensuring safety and compliance with industry standards. Mike has worked with various residential, commercial, and industrial clients, providing top-notch services and solutions to meet their propane needs. He is dedicated to his craft and passionate about delivering exceptional service to his clients.